On location: Porter Airlines hosts "house party" showcasing brand and service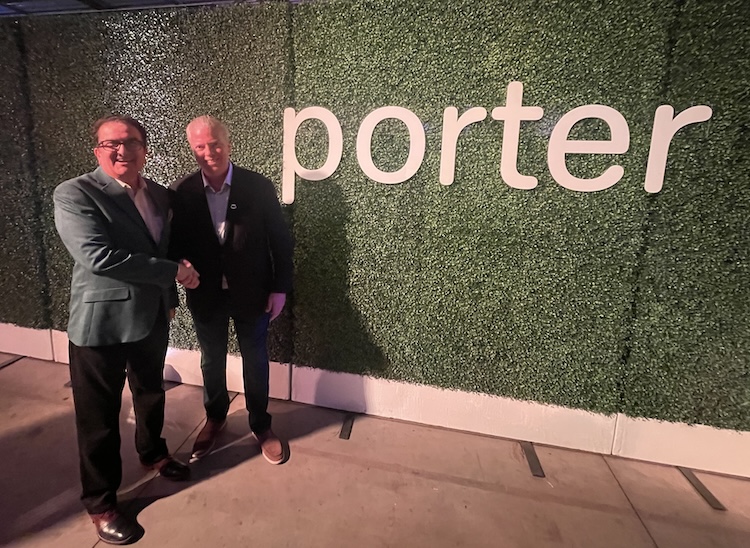 Porter Airlines hosted a house party-themed event last night to showcase its distinct brand and Economy Class service.
Hosted at the historic Evergreen Brick Works site in Toronto, Canada, invited guests and media entered the venue in what was set up as Mr. Porter's urban loft. Mr. Porter is the airline's recognizable raccoon mascot—a nod to the smart and cheeky creature's well-adapted population in the Canadian city.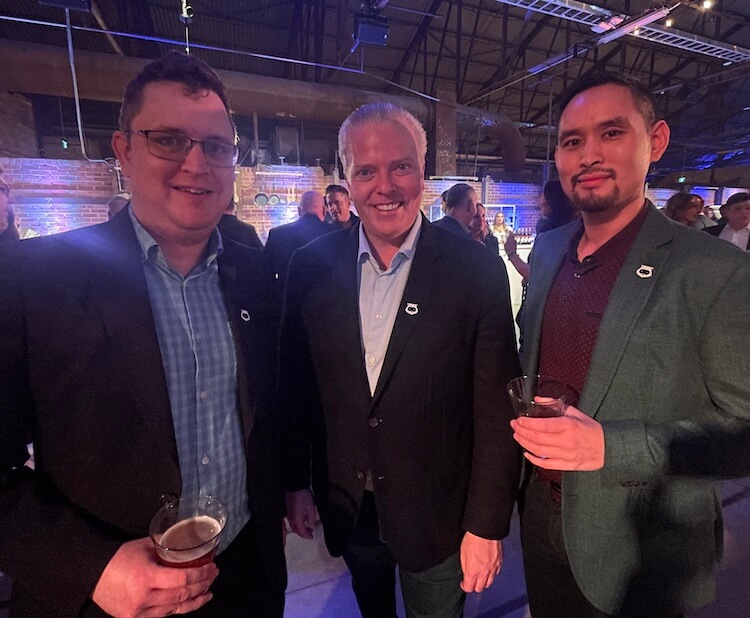 Attendees entered through dapper Mr. Porter's wardrobe which featured several of the airline's uniform pieces. There were photographers, mirrors, photo ops and activations throughout the party, encouraging people to try on the garments, take photos with Porter crew and immerse themselves in the brand.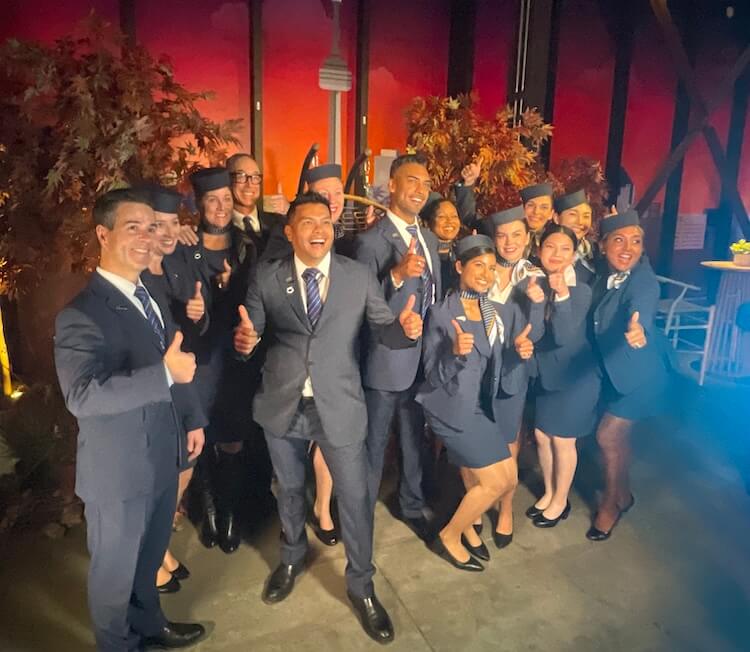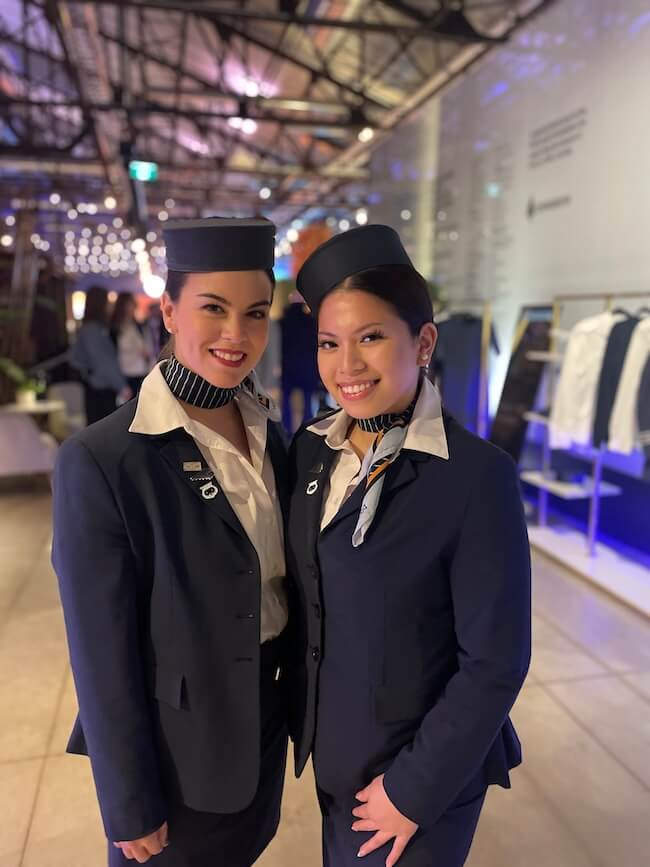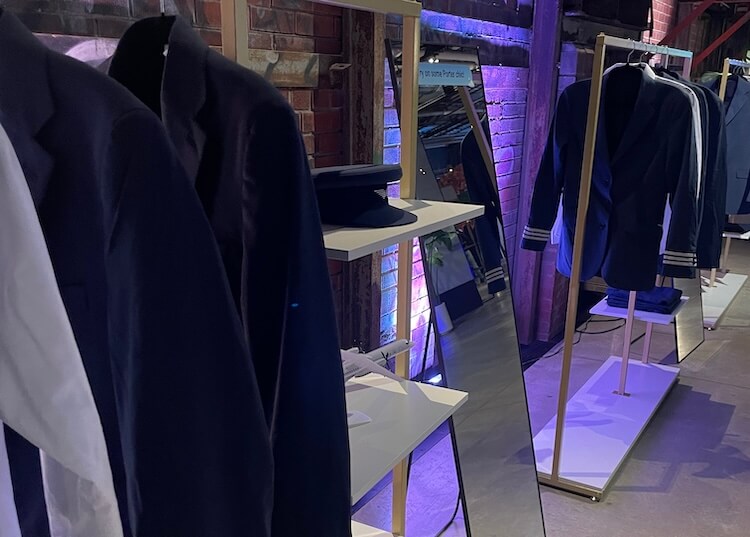 From the wardrobe, guests then walked into Mr. Porter's kitchen. Here, Corporate Executive Chef Robert Volstuben, of Porter's caterer Optimum Solutions Canada, showcased the different meals available to PorterReserve (meal included) and PorterClassic (paid meal) passengers. Servers distributed samples of the meals throughout the party, such as the soba noodle bowl and coronation chicken duo croissant. There were several bars set up where attendees could experience the inflight wines, Jackson-Triggs' Pinot Grigio and Cabernet Sauvignon, as well as margaritas and old fashioned cocktails, mimicking those of Tumbler & Rocks.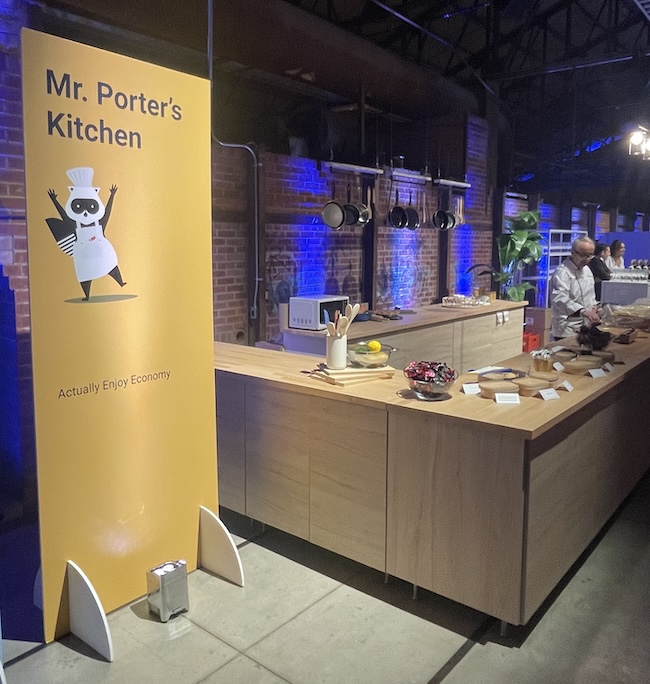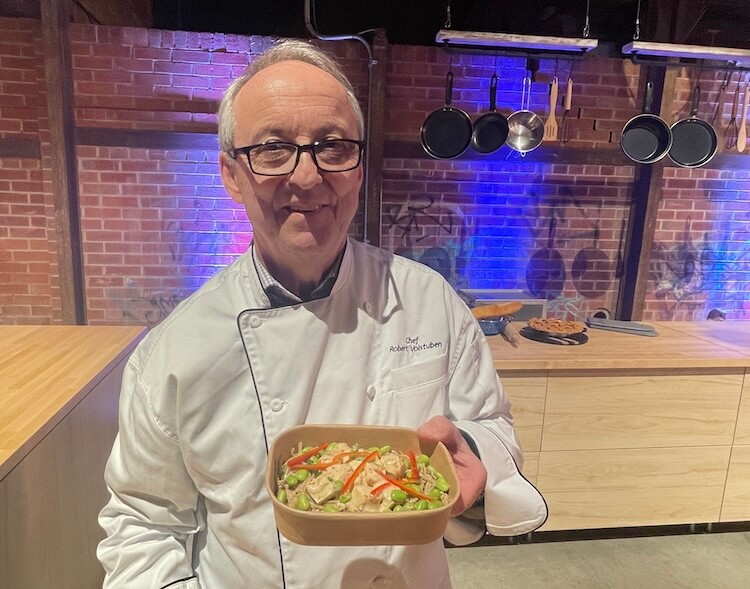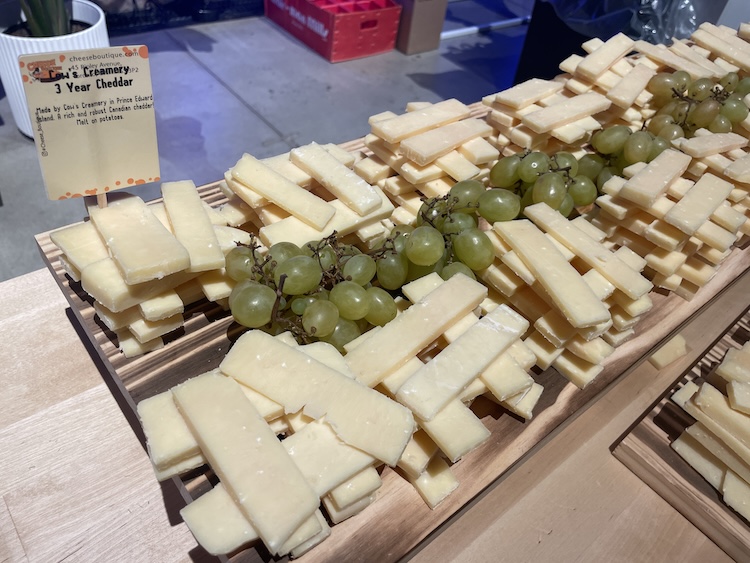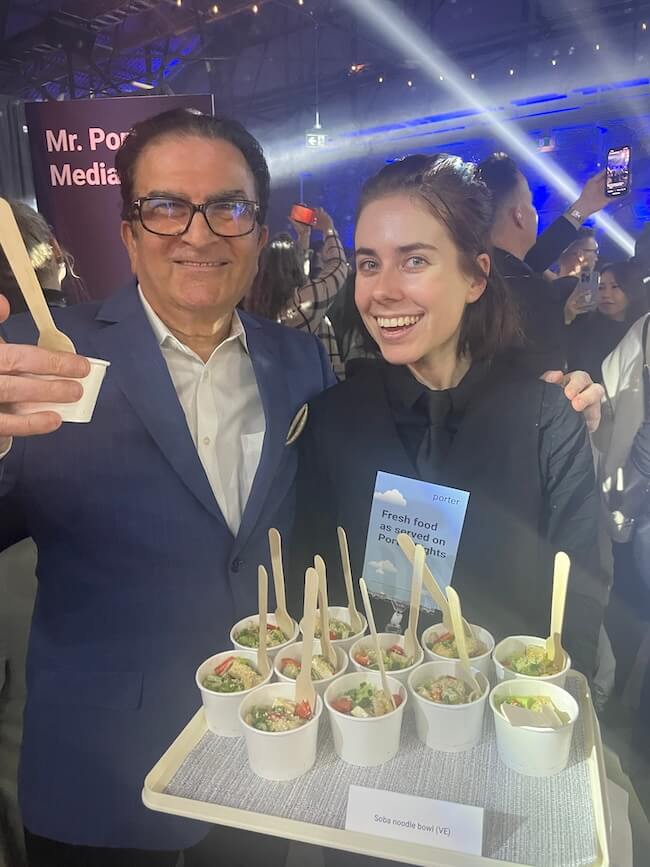 Fort Saskatchewan, Alberta-based Tumbler & Rocks was also in attendance, offering samples of their authentic cocktails that are served onboard.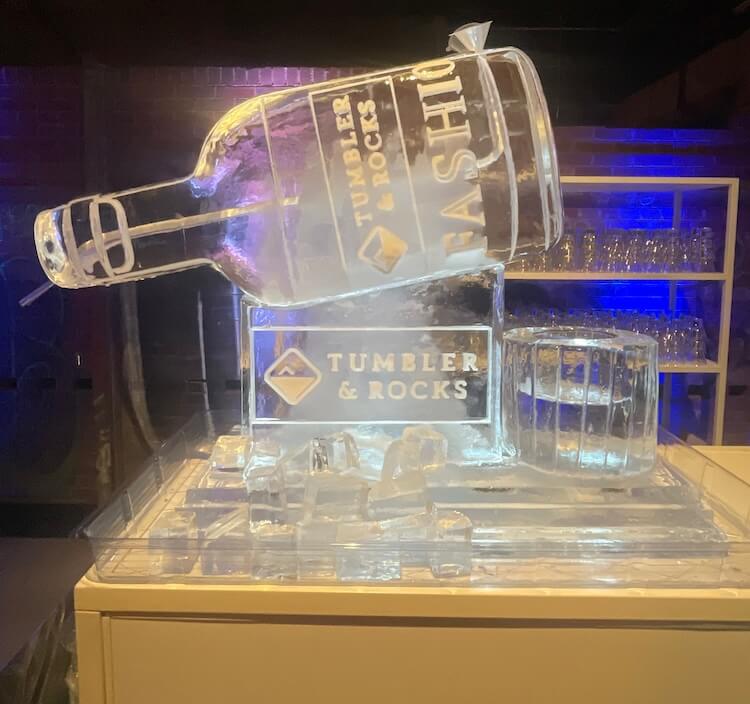 All passengers on flights longer than 2.5 hours receive a meal, included in the rate of the fare. Porter's service also includes free beer from Beau's Brewing Co., wine and snacks for all passengers on all flights, part of the brand's mission to disrupt the Economy sector.
A feature that sets the airline apart is the meals it serves—there are no hot meals.
Kevin Jackson, Executive Vice President and Chief Commercial Officer of Porter, says serving only fresh, cold meals allows the airline to maintain the fantastic passenger experience it is known for.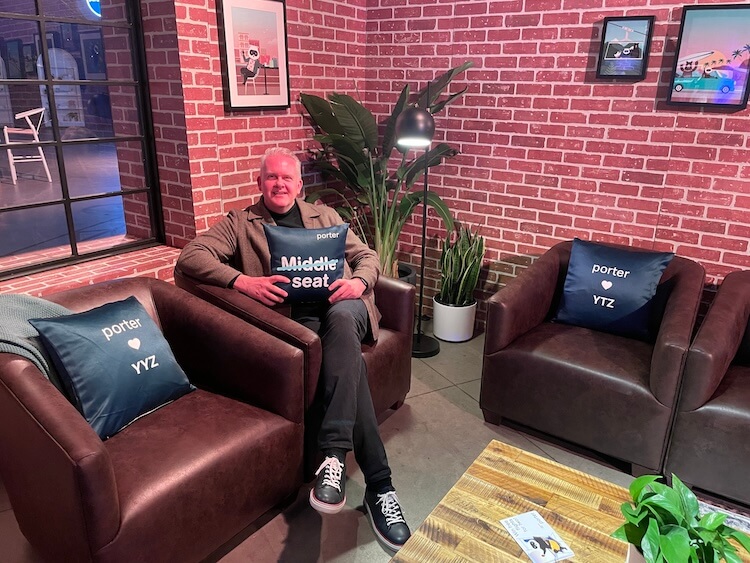 The meals are fresh and flavourful as opposed to other inflight services in which meals are originally cooked hot, packaged, refrigerated or frozen, placed on the aircraft and then reheated and served to passengers.
"We all know what those meals look and taste like and how they make us feel. Why give food that makes you feel bad when you put it in your body? We are very thoughtful about every decision we make so as to make the passenger feel good and not disappointed about the experience. There's enough about travel that's out of our control—the things we control, we're very thoughtful about."
Chef Volstuben is responsible for creating all Porter meals and monitoring production at the catering facility. During the event, he told PAX International, "The benefit of cold meals is that there is more flavor because it is fresh when passengers eat it, made from high quality ingredients. Even the cheeses are special – no other airline is serving cheese of this quality in Economy," he added.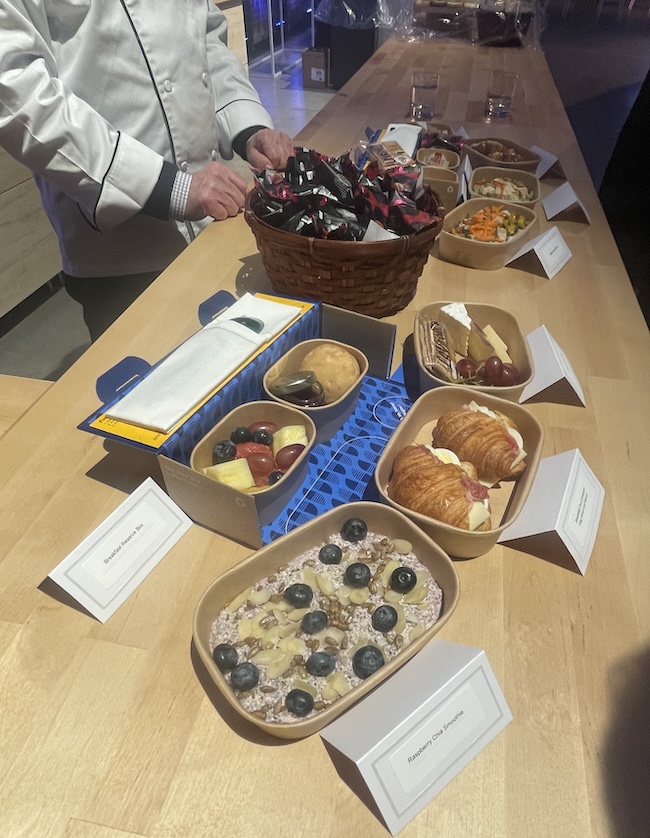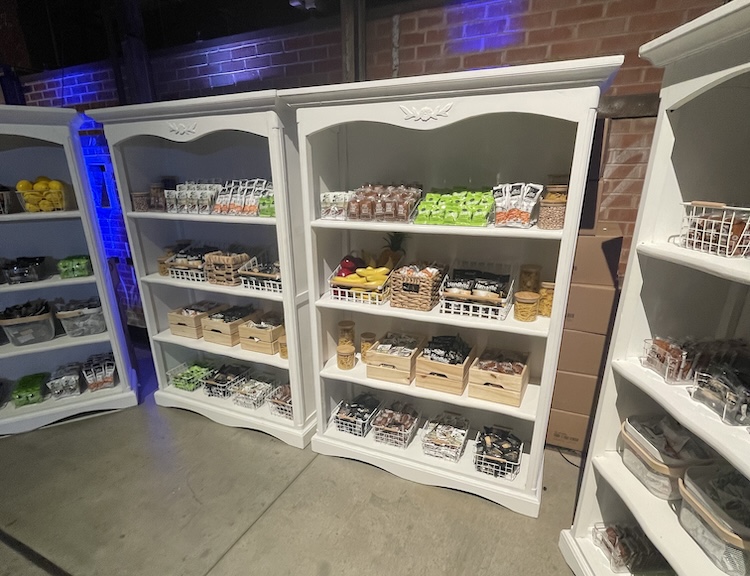 Just on the other side of the kitchen was Mr. Porter's pantry, featuring all the snacks that passengers can choose from onboard. Porter partners with Canadian brands including Hardbite kettle chips, Cookie It Up milk chocolate shortbreads, chocolate chip banana bread from Good For You Desserts, zesty cheddar roasted fava beans by Three Farmers and olio d'oliva and tamari almonds from naturSource.
Guests were invited and encouraged to try as many snacks as they pleased.
Opposite the kitchen and pantry was Mr. Porter's living room. It featured a key element of Porter's service—no middle seats. Instead, there were large, comfortable armchairs in the living room, a theme that followed through the entire loft.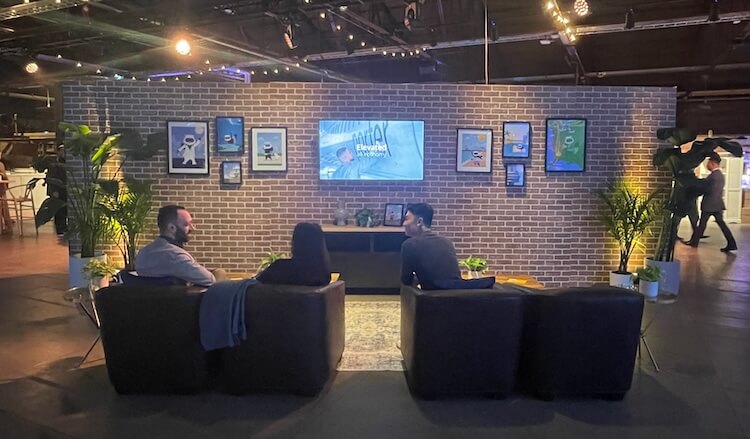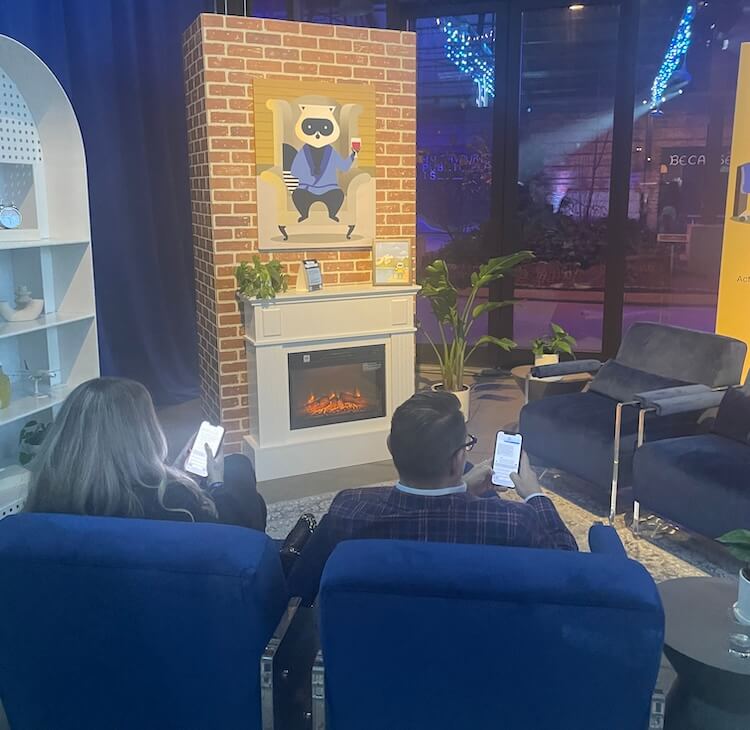 Next, guests ventured into Mr. Porter's chic office. With no middle seats, sets of armchairs were set in front of a cozy electric fireplace next to a desk. At this activation, attendees were invited to place three stickers on a giant map of Porter's network representing destinations with the best views, best food and where they were most excited to travel.
Beyond the office, guests were invited onto Mr. Porter's terrace. Complete with fall leaves reflecting the city's picturesque climate at this time of year, the terrace featured a swing activation for photos and videos, and other inflight menu items: a coffee counter serving local favourite Balzac's coffee and a bar slinging ginger wellness shots from Greenhouse, a renowned Toronto brand.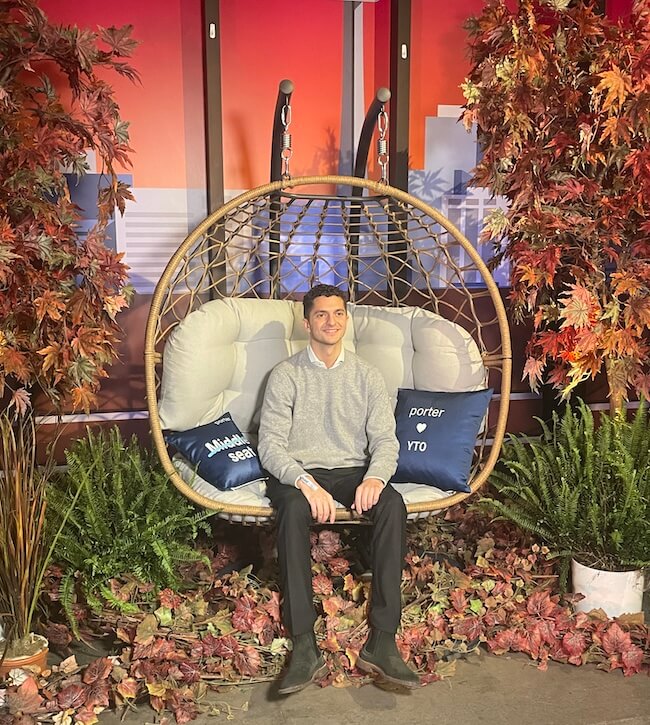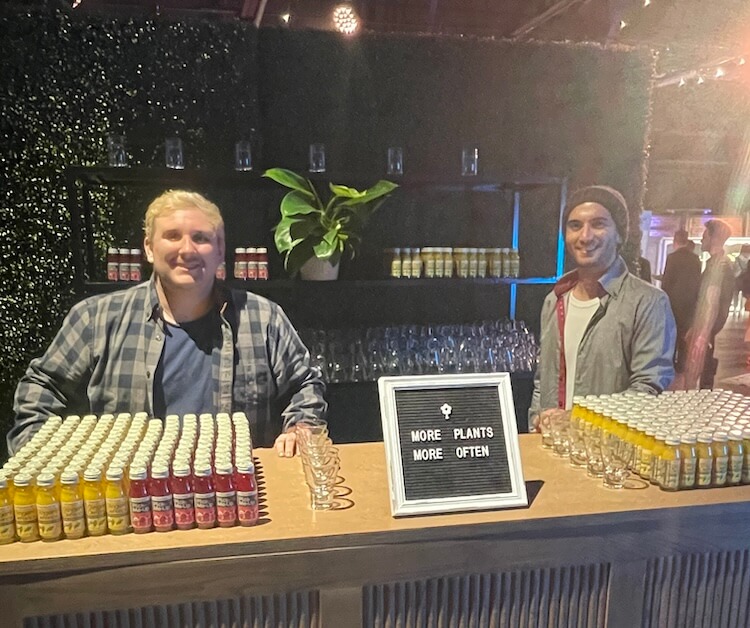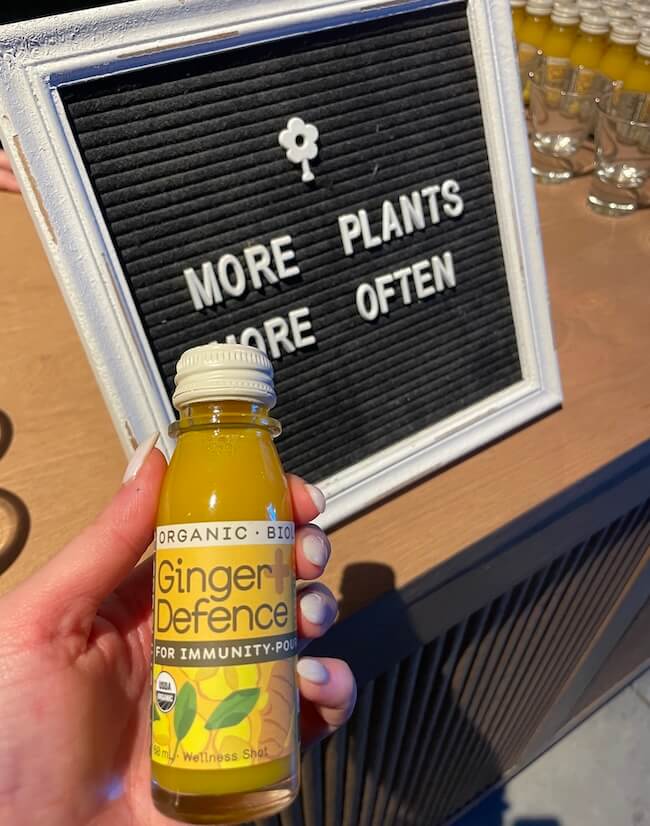 The event was all about displaying Porter's iconic brand identity in a way that aligns with the airline's goal for passengers to enjoy Economy, Jackson told PAX International in an exclusive interview during the event.
Jackson shared with PAX that feedback indicates passengers feel they are receiving the experience of flying private but in the context of Economy.
And the statistics back it up. Jackson said customer satisfaction is at 93 percent and its Net Promoter Score (likeliness to recommend to a friend or colleague) is at 73 percent.
For operations at Toronto Pearson International Airport, September and October saw west coast load factors sitting at 70 to 80 percent.
"That's really good in an off-peak period in the first year of service," Jackson said enthusiastically. "That's telling us that the passengers that know us in the east are flying us and adopting us to the west. That's what we want to see as far as passengers liking the product, bringing the demographic that loves Porter across into the new network. It's doing quite well."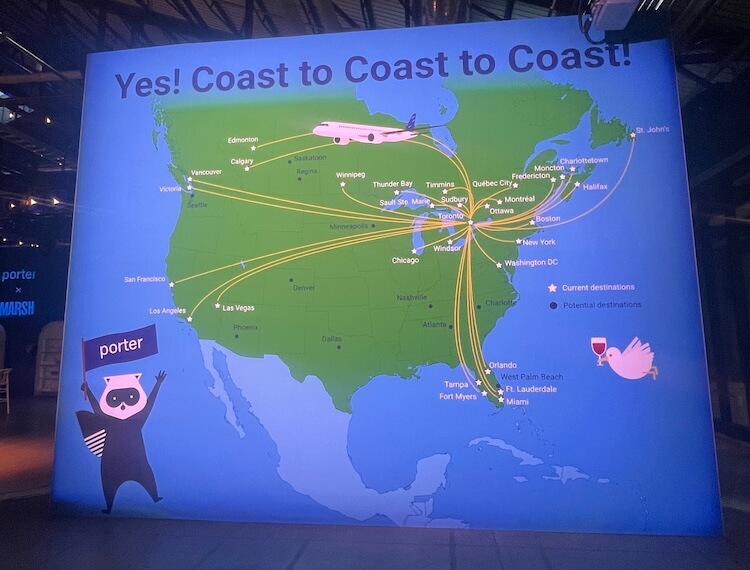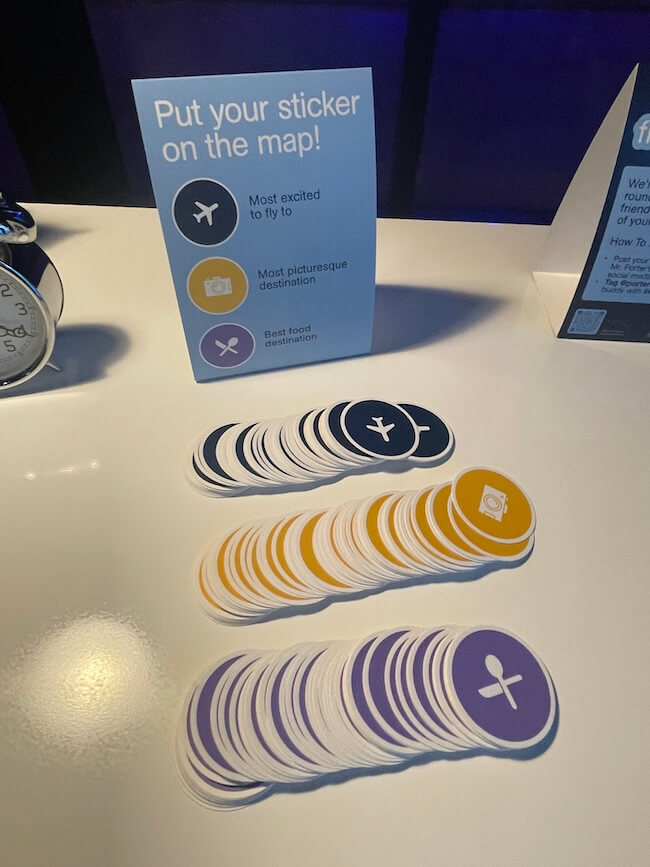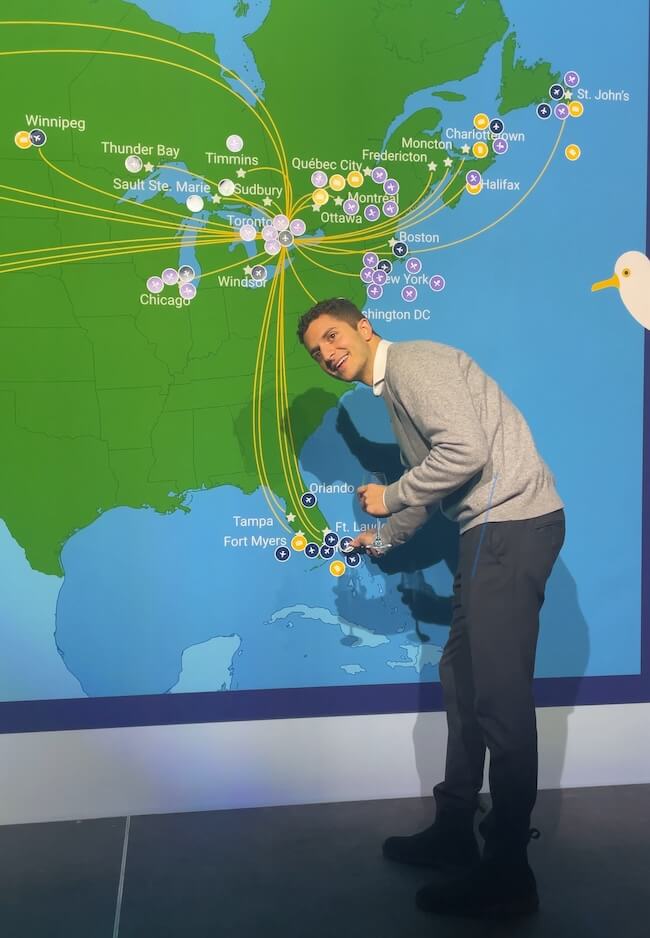 Porter provides free, fast Wi-Fi on all Embraer E195-E2 jets operating out of Pearson. Deploying Viasat's inflight connectivity and wireless inflight entertainment onboard allows passengers to stay connected on all devices from gate to gate, whether it's for business, streaming shows or messaging friends and family on the ground.
Jackson says in the future, Wi-Fi may roll out across the airline's fleet of De Havilland Dash 8-400s out of Billy Bishop, but it all comes back to the passenger experience.
"We'd like to, but we need to find the right technology. It has got to be fast, free streaming for all passengers. We are very thoughtful about every decision we make," he reiterated.
Going forward, Jackson says the airline will focus on its network. With a growing fleet—29 aircraft by the end of this year; 50 by the end 2024—the airline will increase flight frequencies out of Toronto and build up its newer markets out of Ottawa, Montreal and Halifax. With most Porter passengers being business travellers, he said working up frequencies will attract more of this demographic. Just nine months into its west coast routes, business traffic is 35 percent of its revenue in the west, Jackson explained.
"That has to be the next part of the product: the network, driving connectivity and driving those codeshare partnerships. That's where we're going to focus in 2024," he said.
Porter has codeshare partnerships with Air Transat,JetBlue, Azores Airlines, El Al Israel Airlines, Icelandair and Qatar Airways.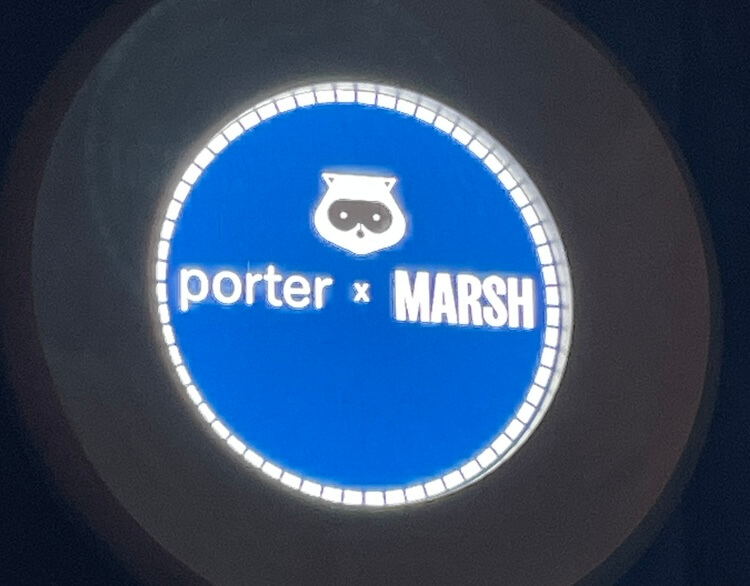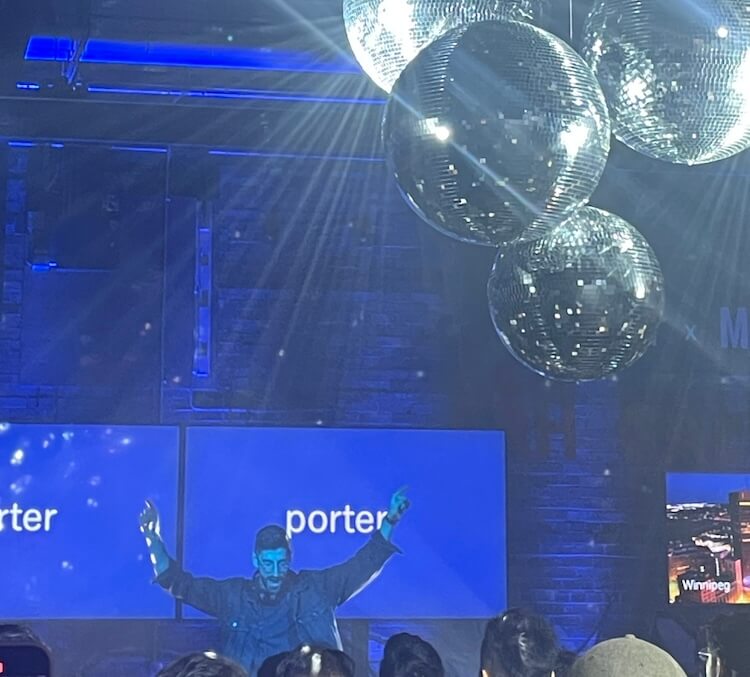 The night closed with a set by British deep house DJ and producer Marsh. To the surprise and delight of guests, curtains next to Mr. Porter's office opened around 7 p.m. to DJ Marsh's set kicking off, complete with a VIP crowd of about 160 fans, disco balls and energetic beats.
See more photos of the event below with images from LinkedIn. #PartyWithPorter