Vision Systems promises to prioritize passenger experience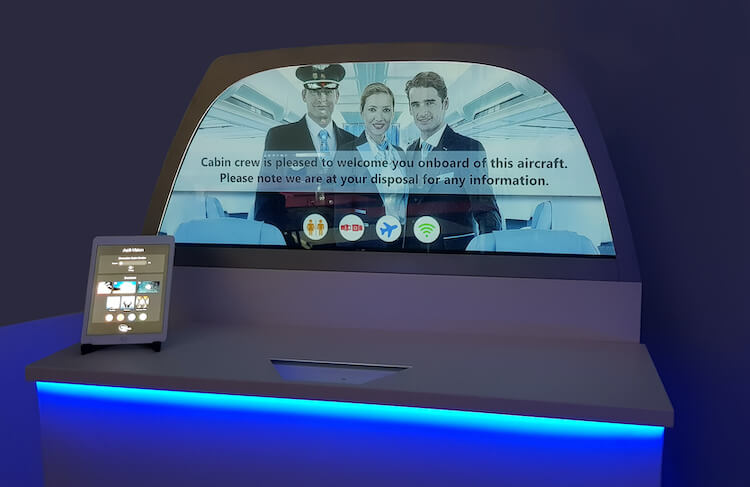 Vision Systems, a Gauzy company, is prioritizing passenger experience with its upcoming showcase of premium shading systems and ambient management solutions.
The company will present a switchable projection display showing messages, images or videos at the NBAA Business Aviation Convention & Exhibition in Orlando, Florida this month. The smart glass partition will be able to remain transparent, or opaque (white or dark) to offer more privacy when nothing is displayed.
"Depending on the chosen ambiance or specific moment of the journey, Vision Systems' ambiance management system generates the right atmosphere to offer the passenger a personalized experience," noted the press release. "Through a tablet or control panel, the traveler can select a 'mood', such as reading, sleeping or waking up" which leads to "the automatic synchronization of the shade, the dimmable windows and the lighting."
Each of Vision Systems' shading and light systems can be controlled separately, the release said. With a sleek design, Vision Systems' SPD dimmable windows "enable passengers to change the tint of their window from clear to dark to regulate daylight, glare and heat entering in."
Innovative features such as privacy, multi-segment for Venetian shade effect and integrated touch panel will be showcased at the October event.
According to the release, another ambiance creation system will also be revealed. It will be "based on a motorized double window shade with SPD dimmable solutions and mood lighting."