Guest Column: Redefining airline sustainability
This is a special feature from PAX International's November/December 2023 issue, on page 24.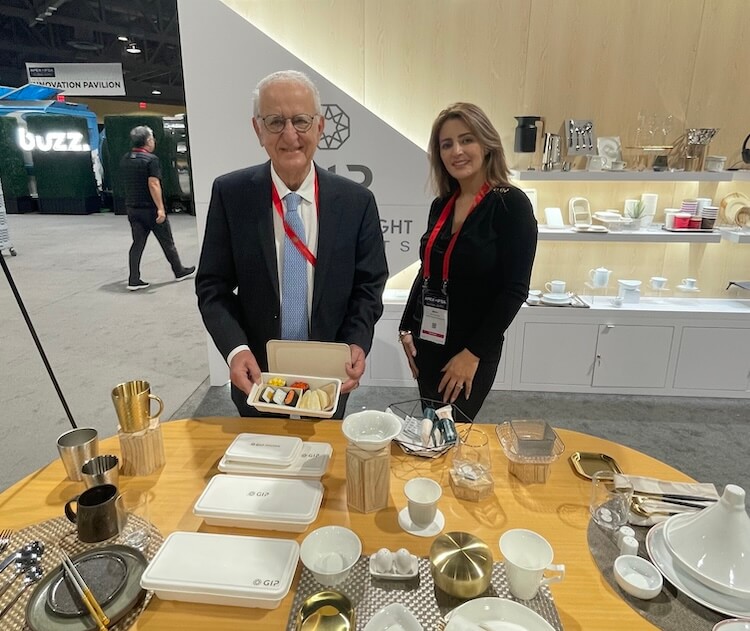 Global Inflight Products' (GIP) is on a mission to protect our planet. This means we must say goodbye to plastic and aluminum. From full tray sets that make dining a delight, to meal boxes that keep freshness intact, to oven-safe casseroles and customizable cups—it is all possible with GIP. Our eco products can be designed into any shape or design. Freeing the skies from plastic and aluminum doesn't mean additional expenses. In fact, it is cost effective.
Stylish and sustainable
In working toward our goal of eliminating all plastic products from cabins we strive to transform the way airlines do disposables by providing superior earth-friendly alternatives. We have implemented cutting-edge materials that are as sustainable as they are stylish. Derived from renewable resources like cornstarch, sugarcane and bamboo, our eco-materials are setting a new standard for sustainability.
As airlines increasingly seek sustainable solutions, we've developed a range of 100 percent compostable products made from plant fibre. The range is designed to revolutionize inflight dining. Our compostable cups are truly 100 percent plastic-free, leakproof and can be custom designed to meet customer needs for hot or cold beverages, including hard liquor.
We've also introduced compostable casseroles made from plant fibre that are oven safe for airline specifications and are water and oil-proof. These casseroles not only help the environment but can also save up to 30 percent in storage space compared to aluminum casseroles. Formed from bagasse, straw residue, and other non-wood plant fibre pulp, our casseroles come in different color shades to enhance the passenger's onboard experience.
Our new plant fibre trayless solution saves space by allowing for 84 meals per trolley. The lid of the meal box can fit a casserole dish, with endless combinations for snacks, breakfast or hot meals. The meal boxes are 100 percent compostable and erase the need for trays, while saving space and being eco-friendly.
Shaping a greener future
Our hope is that our products curb CO2 emissions, minimize landfill waste and help airlines achieve sustainability objectives. We are passionate about taking steps to succeed in eliminating plastic from onboard services—we believe these steps can result in happier and healthier passengers and a happier and healthier environment.
Join us in shaping a greener future! Save the planet, one item at a time.