LOT Polish Airlines partners with Kaelis Group for tableware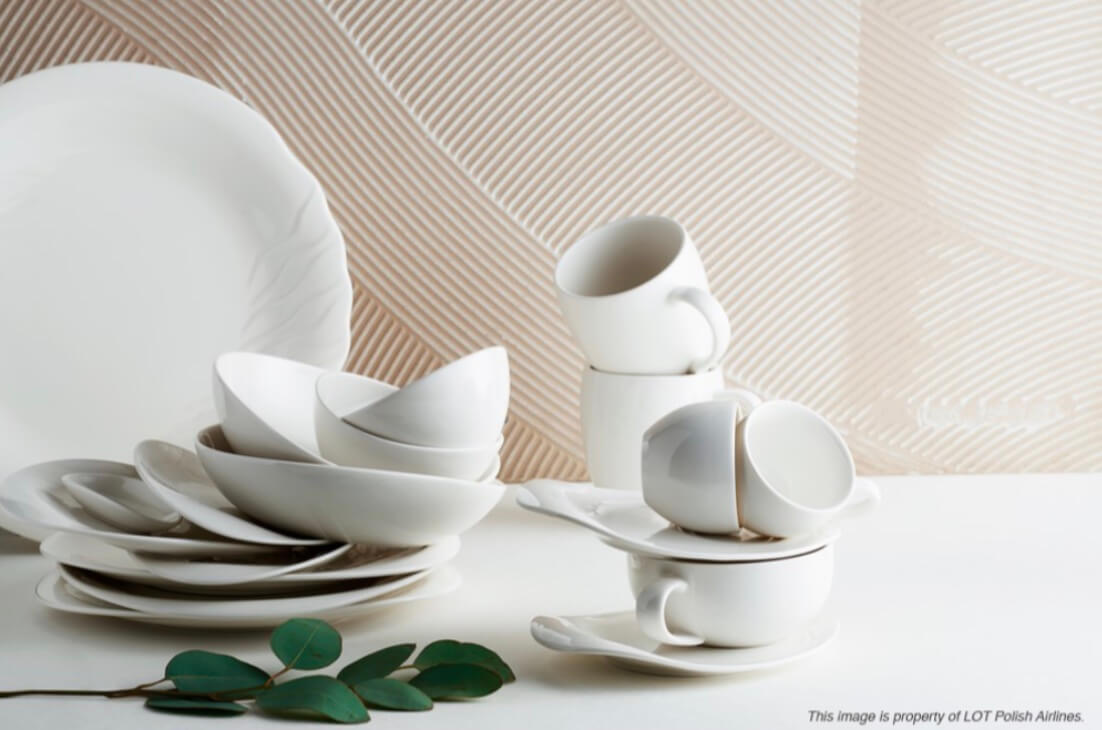 LOT Polish Airlines has unveiled new tableware in partnership with Kaelis Group designed to elevate the passenger experience.
In the press release, Kaelis Group shared that the crockery was inspired by, "the rich tapestry of Polish cuisine and the diverse culinary traditions found at the LOT destinations."
Crafted with attention to detail, the tableware is set to improve not only the presentation of the dining experience for passengers but also the functionality. The crockery is modern and minimalist with a contemporary yet timeless design.
The group also said the tableware is more than its aesthetics, it's also sustainable. Reducing the weight of inflight dining crockery contributes to a lighter aircraft load, decreasing the aircraft's carbon footprint.
"This commitment aligns seamlessly with our ongoing 'Mission Eco,' an initiative at Kaelis dedicated to sustainability at every step," said Kaelis Group. "We extend our heartfelt gratitude to LOT Polish Airlines for entrusting us with this creative journey."