Air New Zealand brings in Kiwi fashion designer Emilia Wickstead for uniforms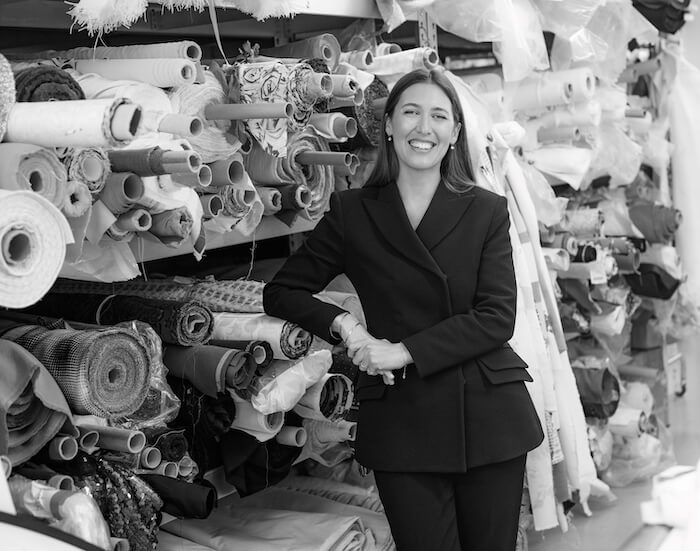 Air New Zealand revealed this month that the airline has partnered with renowned Kiwi fashion designer, Emilia Wickstead, for new uniforms.
"The New Zealand designer has made a name for herself on the world stage, designing clothing for influential global figures and A-listers," said the press release. "Now, she will be creating New Zealand's most iconic and recognizable uniform."
Air New Zealand Chief Customer and Sales Officer Leanne Geraghty said Wickstead stood out after members of the selection panel were thoroughly impressed by her concepts.
"We received expressions of interest from more than forty New Zealand designers and heard pitches from the country's leading design talent, showcasing the depth and breadth of New Zealand fashion, making it an incredibly tough decision. Ultimately, Emilia stood out as the perfect partner," Geraghty said.
Geraghty went on to share that Wickstead's initial designs were creative and unique, assuring members of the selection panel that they would set the airline apart on the global stage.
"She also demonstrated her understanding of the importance [of] creating a uniform that is both functional and comfortable for our people," Geraghty continued. "Her ability to create modern yet timeless pieces perfectly fits with what we were looking for in a design partner – someone who could create a uniform that our people can wear with pride now and into the future.
"Emilia has built an incredibly successful brand, designing for some of the most high profile customers in the world and we think our people deserve to be dressed by the very best too," Geraghty said. "We're thrilled to have Emilia onboard and couldn't be prouder to welcome her to the Air New Zealand whānau."
"I could not be prouder, or more excited, to have been selected as Air New Zealand's next uniform designer. This is a true passion project for me; one that further connects me with my homeland Aotearoa, and the community and places that I love," said Wickstead.
"My approach to the uniform centers around a deep respect for New Zealand's cultural heritage," Wickstead shared. "First and foremost, it is inspired by people. I'm a big believer that clothing can be transformative, uplifting and empowering, and my hope is that the new uniforms will instill a sense of pride and purpose in Air New Zealand's incredible, world-class team," she added.
Air New Zealand said in its press release that Wickstead's designs are timeless yet incorporate modern details.
The selection panel chose Wickstead as the next designer following a competitive pitch process involving a number of leading New Zealand designers. Candidates were asked to consider key selection criteria including sustainability, functionality, safety and te ao Māori.
The next phase of the project will see Air New Zealand collaborate closely with Wickstead for design refinements, onboard trials and uniform wearer consultation. According to the press release, the final designs are set to be revealed in late 2024.
The Emilia Wickstead Air New Zealand uniforms will be rolled out progressively to more than 5,000 Air New Zealand cabin crew, front of house ground staff and pilots over the next few years, the airline said.