Industry Q&A: LSG Group's three-pillar strategy trends upward
This is a special feature from PAX International's June 2023 WTCE issue on page 22.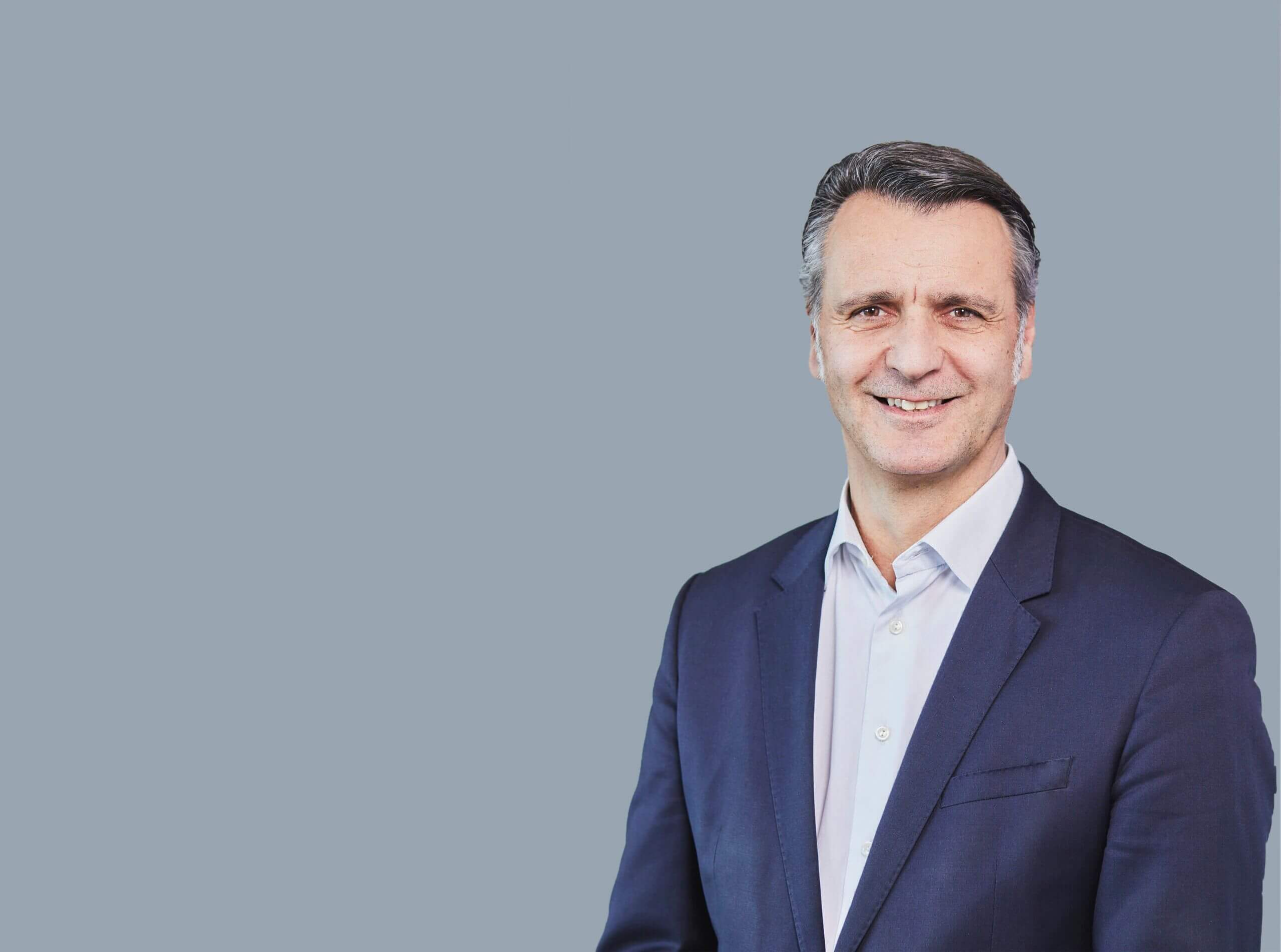 From pledging a commitment to a cage-free egg supply chain by 2025 to utilizing technology in hopes of reducing food waste, the LSG Group (Retail inMotion and LSG Sky Chefs) is keeping both sustainability and innovation top of mind. PAX International spoke to CEO Erdmann Rauer to hear major updates from the company, including details of LSG's recent sale to the AURELIUS Group which is expected to close by Q3 of this year.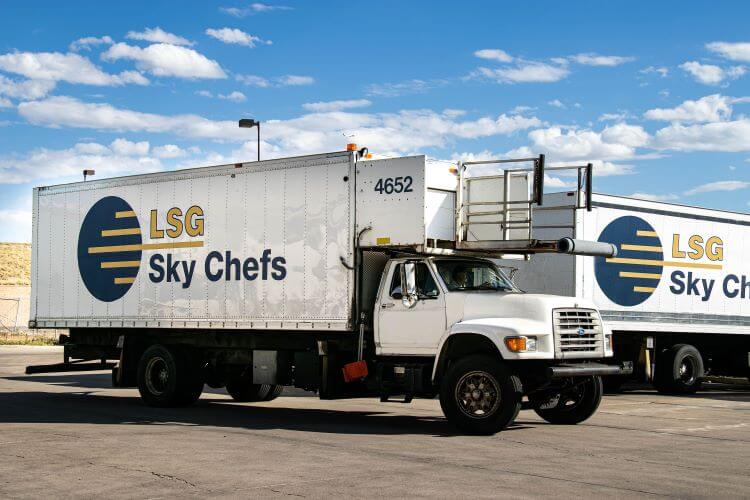 "AURELIUS believes in our three-pillar strategy and is willing to support us in further building a successful business on this foundation," Rauer tells PAX International.
LSG's three-pillar strategy is comprised of keeping classic catering as the core business, emphasizing onboard retail as a major growth area and further developing food commerce (such as ready-to-eat meals for supermarkets and supplying meal-kit companies) to diversify revenue.
Rauer sees the sale to the AURELIUS Group as another step on the path to fully utilizing the group's potential. "We have already identified some projects in our business plan, which we would like to realize together with AURELIUS, and are thinking about acquisitions both in terms of capacity and in food technology," he says, adding that there are plans to get back to doing business in Europe.
PAX INTERNATIONAL: The LSG Group reported consolidated revenue of €1.9 billion (US$ 2.1 billion) at the end of the 2022 fiscal year. That is a 75 percent increase from 2021 and reflects a return to 85 percent of reported pre-pandemic revenues in 2019. What do you attribute this growth to? Is it emblematic of a larger strategy you are undertaking?
ERDMANN RAUER: The bounce in business after the height of the pandemic is part of it, of course. But keep in mind that this recovery happened a lot quicker in the Americas (especially in North America) than it did in the Asia-Pacific region. So, it was not an even bounce. But we definitely saw our strategy come to fruition as we were able to instantly react to the market situation with a range of innovative solutions. Then there was also our decision to explore new areas of business in the non-airline food commerce arena. This helped us take advantage of our capacities while creating new sources of revenue.
No doubt, times were tough and the ramp-up processes, especially in the U.S., were a tremendous challenge for us. But we showed our resilience and hands-on mentality to solve problems and focused on the needs of our employees to deal with our staffing issues. Our flexibility and customer orientation during that difficult period were core to our activities. I think it was crucial that we remained in close contact with our customers and partners during those tough times. We did our best to overcome the challenges together. Now, this has paid off.
PAX INTERNATIONAL: You mentioned earlier that onboard retail is part of the group's current three-pillar strategy. In this vein, Retail inMotion extended its contract with Aer Lingus last year for an additional three years. It also successfully relaunched the boutique inflight shopping business on all Lufthansa intercontinental flights with a new product range. Why was it the right time to relaunch the inflight shopping program?
RAUER: Inflight shopping in general is an incremental part of the passenger experience on board. Passengers spend a significant amount of time on board, especially on long-haul flights and enjoy shopping or browsing through the catalogs. They expect to be offered exclusive products they can only get on board, such as airplane models or watches with the benefit of a duty-free price. If we fail to fulfil these expectations, it can negatively impact passenger satisfaction and the NPS score of the airline. Clearly, there was a very good reason to pause inflight shopping during the pandemic. But with the quick ramp-up and the passenger volumes coming back, we see an increasing demand. In the future, we intend to enhance the experience further by giving passengers pre-order options and home delivery.
PAX INTERNATIONAL: When we spoke, you mentioned that efficient IT solutions and consumer-focused concept development are playing an important role in bringing onboard retail and preorder/pre-select concepts to life. How does the Consumption Analytics program, which uses AI to analyze digital photos of uneaten meal items on returning trolleys, fit into this?
RAUER: Consumption Analytics is now called AICA, which stands for Artificial Intelligence Consumption Analytics, and we have even created a new logo to represent it. This underlines the transition it has gone through, from a project to a product that enriches our portfolio. By choosing AICA, we wanted to make it clear that artificial intelligence is key to the technology. A new camera solution at the heart of the product enables us to scale the project globally.
There are already several projects with customers in place with AICA. We see huge interest within the industry as sustainability not only plays an important role for us but for our customers too. The payoff is that we are reducing waste while also improving the passenger experience by offering and serving them what they really want.
PAX INTERNATIONAL: Part of bringing passengers what they want is ensuring great partnerships are in place, ones that align with your goals. What makes a good partnership for LSG?
RAUER: A good partnership makes sense for both sides, it has to be a win-win. With them we are opening the door to an industry that our partners could not easily penetrate on their own, while we in return get their expertise in a very specific field or exclusive access to a product range. Together, we are stronger — and even more attractive for our customers than on our own.
For the LSG Group, partnerships are crucial in bringing in specific expertise that allows us to diversify our portfolio. For us, it is important to gather the most capable parties together and offer our customers a more robust range of products and services. With Cuisine Solutions, for example, we are able to take sous-vide products up into the air. The products are perfectly cooked meats with a new level of quality. With NotCo, we can offer top-notch vegan products developed with artificial intelligence, matching the growing demand for animal-free choices. Barilla is the world leader in pasta, an all-time favourite in airline catering. Finally, Kaelis brings its sustainable equipment know-how to the table, which complements our culinary offerings perfectly
PAX INTERNATIONAL: From business practices to environment-focused initiatives, how is the LSG Group thinking about sustainability?
RAUER: Sustainability plays an important role in everything we are doing, something that is absolutely non-negotiable. We are concentrating on achieving our seven most relevant sustainability targets. Following our commitment to the three dimensions of "People. Planet. Prosperity," the LSG Group wants to improve working conditions and be a more attractive employer. On the People front, we are focusing on occupational health and safety and fostering diversity and equal opportunities. For the Planet dimension, lowering our emissions and improving our waste management are things we are closely looking at. When it comes to Prosperity, customer satisfaction and a responsible supplier selection are our main targets. I am proud to see a lot of local initiatives going on, showing that sustainability is not just something that is important to us, but something that is close to the hearts of our employees.
PAX INTERNATIONAL: What trends do you anticipate taking precedent at the WTCE 2023?
RAUER: Certainly, meat alternatives and vegan food choices are something we must keep an eye on. At our booth, we are going to spotlight a number of concept dishes that fall within that range, some of which have been created with the help of our partners. The customization of the whole travel trajectory is an equally relevant subject. Furthermore, the ever more important role of IT within our industry will underline a lot of what we are planning to show.