Aeromexico, Skyteam and Kaelis partner for greener future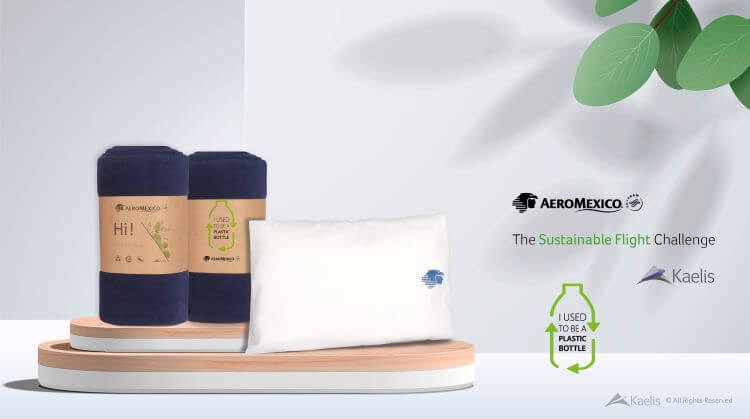 The commitment to achieving a sustainable future for the planet has led Aeroméxico and Kaelis to take on the "The Sustainable Flight Challenge." The Skyteam initiative challenges participating airlines to find the most sustainable way to operate a single flight in their networks and thus take responsibility for a sustainable future in the airline industry.
Keeping the concept of circular economy in mind, Kaelis has created a collection of environmentally friendly products made from recycled, biodegradable, compostable materials which are reusable and recyclable.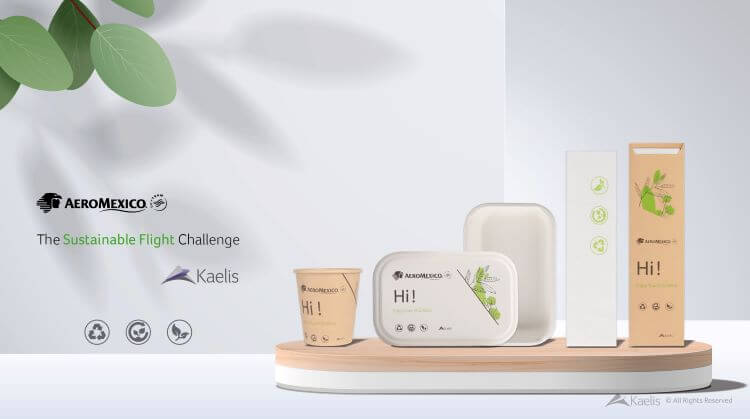 Passengers on this Aeromexico flight will enjoy maximum comfort thanks to the fact that a large number of plastic bottles have been recycled and transformed into a wonderful blanket and pillow, and that lunch and dinner will be served with a range of sustainable products such as cups, napkins and cutlery made from eco-friendly materials: sugar cane, bamboo or recycled paper, thus avoiding single-use plastics or plastic containers.
"The ability of Kaelis to innovate is what distinguishes us and will propel us to a new stage in environmental care and the development of a more sustainable future," reads the May 9 press release.