Etihad Engineering extends relationship with Sanad for MRO services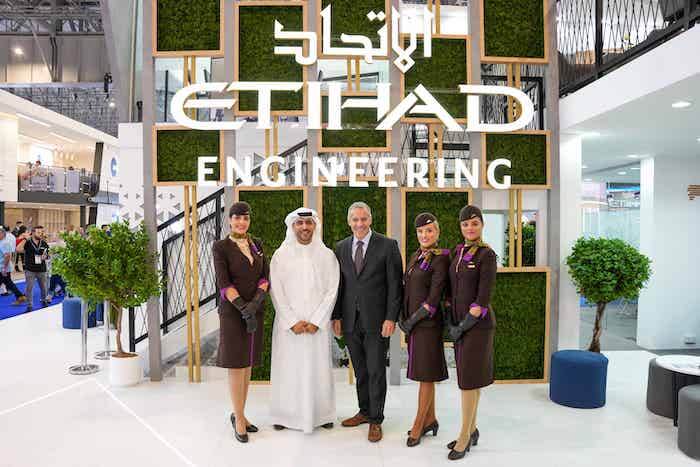 Etihad Engineering has announced the extension of its long-standing business relationship with Sanad, owned by Abu Dhabi's sovereign investor Mubadala Investment Company PJSC (Mubadala). Together, Etihad Engineering and Sanad deliver services to aviation clients worldwide from Etihad Engineering's 545,000-square-meter, recently expanded MRO facility adjacent to Abu Dhabi International Airport.
The companies work in tandem, with Etihad Engineering specializing in airframe, component and engineering services, while Sanad provides a diverse range of engine MRO services.
"We've renewed and extended our work with Sanad across multiple areas, increasing our total hangar capacity with the planned acquisition of a hangar from Sanad and leasing additional hangar space and engine storage areas to Sanad to serve their operational needs," said Daniel Hoffmann, CEO of Etihad Engineering.
"Our Shared Services agreement with Sanad was reviewed and enhanced to enable us to strengthen our long-standing relationship, increase our capabilities and capacity, serve our customers from around the world better, and strengthen Abu Dhabi's position as a global aerospace hub," Hoffmann added.
Mansoor Janahi, Managing Director and Group CEO of Sanad, also commented, "These renewed and enhanced arrangements with Etihad Engineering underscore our long-standing relationship and are in line with our commitment to delivering exceptional MRO solutions to our global clientele. Through these agreements, we aim to elevate the standards of service in the aviation industry, ensuring optimal outcomes for our customers, and also contribute significantly to positioning Abu Dhabi as a prominent and influential force in the global aviation landscape, reinforcing its commitment to excellence in aviation services on the world stage."