AerAdvise and ABC International sign MOU for strategic alliance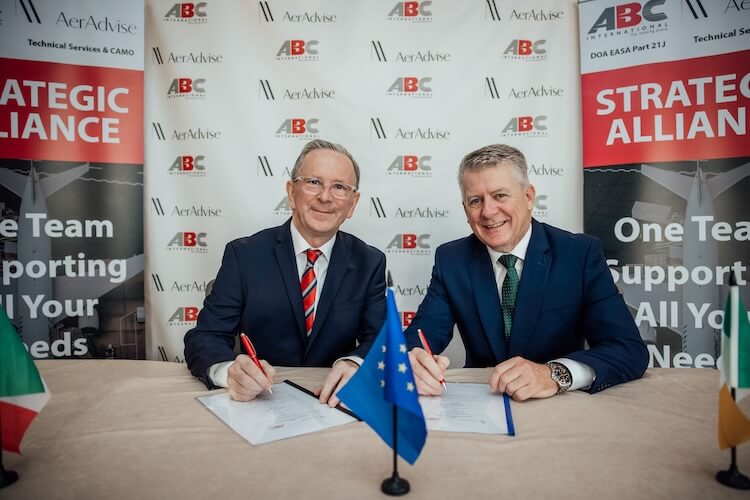 AerAdvise Company Limited and ABC International have announced that they have signed a Memorandum of Understanding (MOU) for a strategic alliance.
The alliance is aimed to virtuously combine Part21J solutions and CAMO and Technical services into a wider scope of integrated and complex solutions offered to lessors and airlines in support of their aircraft transition.
"The partnership shall increase the ability of the two companies to deliver more added value to their customer base during this delicate asset management phase," reads the ABC International press release.
AerAdvise Company Limited COO Mike Byrt said, "This venture with ABC International is key towards reinforcement of our position on the market and providing more complex services to our customers. Adapting to our customers' needs and realizing the synergies between our companies allows for sustainable growth of both entities while becoming leading technical solution provider on the market. We welcome the opportunity to partner with ABC International as one team."
ABC International's Head of Operations Ireland Alan Mangan said, "The partnership between both our companies will bring a more agile and cost-effective solution to our valued customers whilst increasing employment in our Shannon office. The Strategic Alliance between AerAdvise Company Limited and ABC International Srl offers a multitude of benefits creating a powerhouse of aviation solutions for the leasing and airline industries through offering enhanced expertise and streamlined operations. With offices located in Dublin, Shannon and Naples, this alliance offers a global reach with immediate on the ground support to the market."