​Etihad Airways Engineering enters collaboration with AMROS Group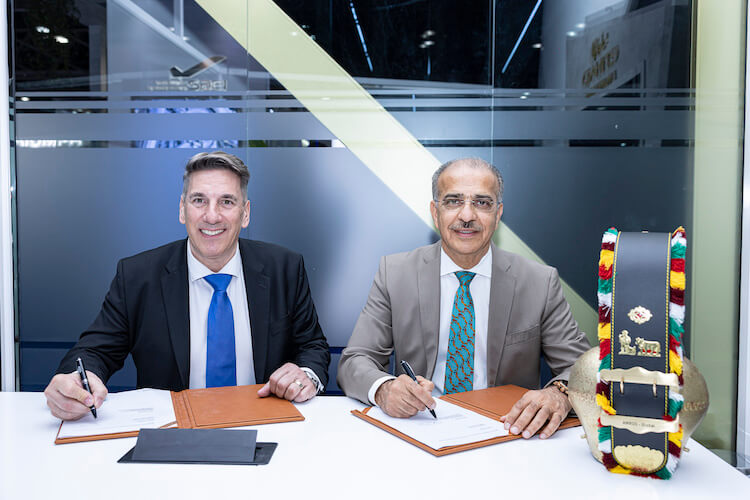 Etihad Airways Engineering is entering into a collaboration with AMROS Group at MRO Middle East to offer transition Continuing Airworthiness Management Organisation (CAMO) services to its customers.
"We aim to deliver one-stop MRO and engineering solutions to airlines, lessors and aircraft owners from around the world. Our collaboration with AMROS will further support our customers in terms of transition CAMO services provided as part of our MRO solutions for aircraft transitions," said Abdul Khaliq Saeed, CEO of Etihad Airways Engineering in a March 1 release. "We look forward to a mutually beneficial partnership with AMROS to meet and exceed our customers' expectations."
"As a Fleet Technical Management service provider, it was only a logical step for us to expand into a collaboration with a Part-145 approved MRO. Our partnership with Etihad Airways Engineering is a perfect match to our 'expect more' values, vision and our mission to provide only best-in-class services for our international airlines and lessor customers. With our joint forces, we look forward to providing an extra added value to our customers," said Eros Tavani, CEO of AMROS Global in the release.
Leased aircraft are expected to comprise more than half of the projected total number of 40,000 aircraft in the global market by 2030, the release says. "The demand for transition CAMO services continues to rise. This collaboration will help aircraft owners get turnkey change-of-lease solutions under one roof at Etihad Airways Engineering, with all transition CAMO requirements managed by AMROS," the leading Swiss advisor to the worldwide aviation and aerospace industry.