Soisa Aircraft Interiors announces expansion of Dubai facility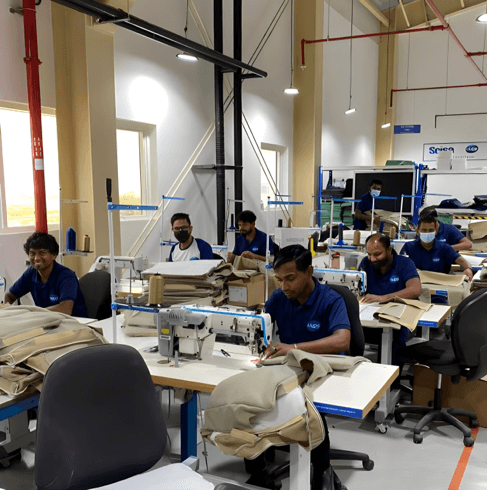 Soisa Aircraft Interiors announced today the expansion of its facility in the Dubai South area in the United Arab Emirates (UAE). The announcement comes after the manufacturer moved to the facility in March.
In a November 15 press release, the company said the updated facility has quadrupled in size and features specialized production lines. A large warehouse has been incorporated into the expanded facility to accommodate raw materials and finished goods.
Soisa provides upholstery and assembly services for more than 120 airlines globally, and partners with all major seat OEMs from its base in Chihuahua, Mexico. The expansion of the Dubai facility will enable Soisa to increase production capacity.
"We are committed to enhancing the nearshoring experience for our clients around the world," said Jacobo Mesta, CEO of Soisa. "By moving to the heart of Dubai South, an emerging hub of aviation, Soisa aims to capitalize on its state-of-the-art facility by offering cutting-edge services in dress covers and lamination and speeding our clients' products to market."
"Ensuring the fulfillment of our customer's operational requirements is of utmost importance to us," Mesta continued. "We take immense pride in our ability to provide the aircraft interiors market with adaptable and forward-thinking solutions, including our valued clients such as industry leaders Etihad, Emirates and flydubai."
Soisa said benefits to customers include improved logistics, minimal lead times to delivering products, reduced turnaround times and improved cost efficiency.
The company specializes in cabin upholstery, providing dress covers, cushions, curtains, carpets, insulation panels, acoustic panels and VIP Seats. It also provides hydrographic printing and repair services of interior parts for airlines and OEMs in the Middle East, North Africa, India, Europe and Asia.