Saudia Technic upgrades First Suites in 777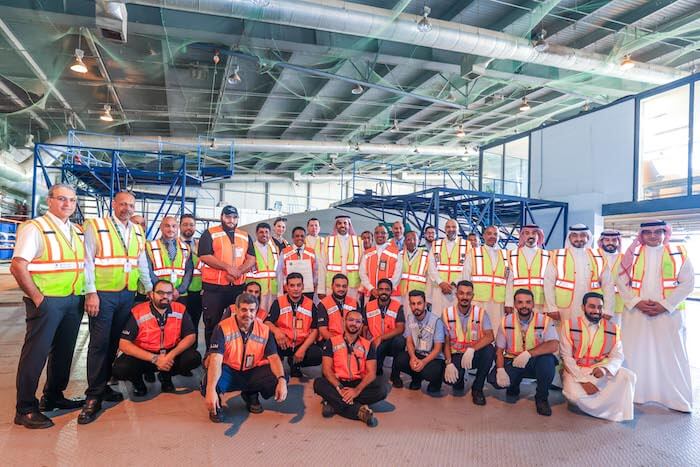 Saudia Technic, the maintenance, repair and overhaul Strategic Business Units of Saudia Group, has taken on a project to enhance the First Suites of the airline's 777 aircraft fleet, exclusively designed for long-haul and direct Saudia flights. The company has already upgraded the First Suites of aircraft HZ-AK37 and now plans to upgrade the remaining nine aircraft of the same model. The development plans are in line with the latest advancements in aircraft maintenance, geared toward elevating the passenger experience and operational quality.
Saudi engineers and cabin maintenance technicians at Saudia Technic led the collaboration initiative with Seat Air Systems to upgrade the First Suites. The workshop was established at the company's headquarters at King Abdulaziz International Airport, Jeddah. In the press release, the company said the workshop is equipped with advanced facilities and tools to support the modification and assembly processes as part of the upgrades. The development of the workshop was carried out under the supervision of inspectors from regulatory authorities who oversaw the issuance of all necessary permits.
The procedures involved in the upgrades of the First Suites included changing the mechanism for securing and operating the cabin doors by adding a latch and increasing the number of movable paths to allow for smooth motion. A high-quality metal gear system was also installed horizontally to mitigate the potential impact caused by the door's weight, the company stated in the press release. These technical upgrades have reduced the overall weight of the aircraft, increasing its efficiency and reducing operational costs.
His Excellency Engr. Ibrahim Al-Omar, Director General of the Saudia Group, said that one feature of the new era of the Group is the localization of the aviation industry. This includes all maintenance, development, and technical manufacturing operations within the Kingdom and regionally through Saudia Technic, employing qualified and highly skilled Saudi talent.