SATAIR and CTT Systems strengthen partnership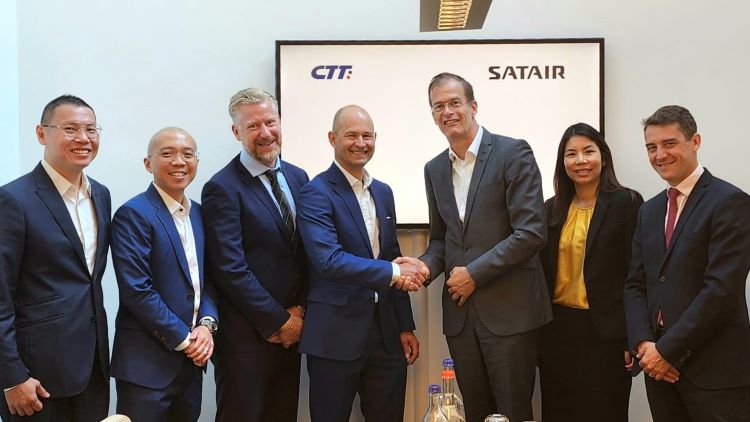 Satair has announced a significant multi-year agreement with CTT Systems, aimed at expanding its global distribution rights for CTT Systems' innovative A350 humidifier pads and Cabin Active Humidity Control System. The agreement covers both commercial and VIP aircraft.
Thomas Lagaillarde, Head of Product Management, Satair, said in a June 8 press release, "We are pleased to continue our long-term partnership with CTT Systems and expand the product scope to better support our global customers. By offering the complete range of CTT products, we can provide enhanced solutions and deliver exceptional value to the commercial aviation aftermarket."
Under this newly solidified partnership, Satair has been designated as the authorized distributor for CTT Systems' complete range of products across all relevant aircraft programs.
Henrik Hojer, CEO, CTT Systems, said in the same release, "For more than a decade, CTT Systems and Satair have worked together to bring our innovative products to the commercial aviation aftermarket, and we are thrilled to take this next step in our collaboration. This agreement solidifies our joint commitment to delivering high-quality solutions to the aerospace industry."