United updates tech ahead of expected Thanksgiving busyness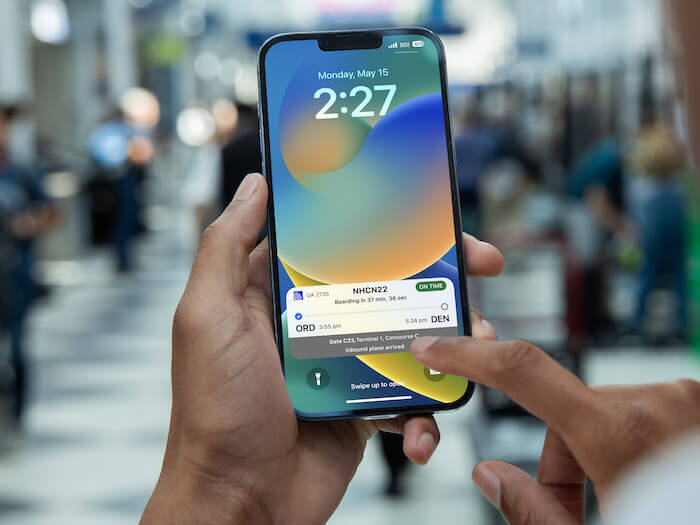 United is preparing for the upcoming Thanksgiving travel season, with an expected 5.9 million people flying on the airline between November 17 to 29. In anticipation of the holiday rush, United's customer service team is using tech innovations to help passengers travel more efficiently and improve accessibility. In its November 14 press release, United said it plans to help travellers skip lines, accelerate time in security and make their tight connections.
"This time of year is all about connecting with family and friends, and we're preparing to help all customers – whether they're a seasoned traveller or once-a-year flier – get to their destinations on time," said Linda Jojo, United's Chief Customer Officer. "Nearly three-quarters of our customers travel with the United mobile app, and they tell us that they like the ability to skip many lines, enjoy prompt personalized service when they need it and appreciate the peace of mind they get from the information on the United app."
Pre-flight experiences
United's approach to offering a smooth holiday travel experience for passengers begins before departure. The airline said it offers free family seating whereby children under 12 are seated next to an adult in their party for free at the time of booking. Passengers can also make use of United's "bag drop shortcut" when they check-in ahead of time on the mobile app.
Travellers flying on United can now pre-order their meals and snacks up to 24 hours before departure on the United mobile app to ensure they get the food of their choice onboard.
Tech innovations to aid passengers during travel
During travel, United offers Airport wayfinding, which gives passengers personalized instructions for navigation through the airport to their departure gate. The airline also delivery personalized flight notifications to the traveller's mobile device, giving passengers real-time updates about gate changes and boarding times.
United's ConnectionSaver technology launched in 2019 and scans flights for passengers with tight connections to determine if the connecting flight can be held without inconveniencing other travellers.
Improving accessibility
The airline is also striving to make the flying experience more accessible to all passengers this holiday season. United reportedly redesigned its mobile app to make it easier to use for people with visual disabilities.
Features like increased colour contrast, more space between graphics and reordering how information is displayed work to make a better passenger experience. The app can also integrate with screen reader technologies like VoiceOver and TalkBack.
In terms of onboard accessibility, the airline's seatback entertainment screens feature closed captioning, text-to-speech controls, magnification and explore-by-touch capabilities. As part of United Next, the carrier expects to take delivery of about 700 narrow and widebody aircraft by the end of 2032, all of which will include the latest in seatback screen entertainment options.
United also became the first U.S. airline to add Braille to aircraft interiors this year, supporting passengers with visual disabilities. The airline is expected to outfit its entire mainline fleet with Braille by the end of 2026.
Passengers using a mobility device when traveling over the holidays can check their wheelchair or other mobility device in addition to checking bags free of charge.