Linstol's listening lineup
This is a special feature from PAX Tech's November/December 2023 FTE APEX Asia Expo issue on page 39.
Linstol prides itself on producing industry leading headsets and earbuds with customizable designs at a competitive price that ultimately provide a high-quality IFE experience for passengers. PAX Tech spoke to CEO Mark Russell about how improving comfort and having better acoustic traits will lessen listening fatigue and level up the passenger experience.
Currently, Linstol has more than 30 fully customizable designs on offer to clients. New products can be "unique to a specific client both acoustically and visually," Russell says.
The headsets and earbuds are flying on more than 55 global airlines: Air New Zealand, ANA, British Airways, Cathay Pacific, Delta Air Lines, Etihad and many more.
The company's design team works collaboratively to bring new products to life. Russell explains that the process starts "as either a need to solve a technical issue for a customer or as a design idea that gets transformed into a conceptual drawing." The team prints 3D versions of ideas and from there products "are literally sculpted and adjusted to create a finished conceptual model."
Next, the product is taken to the R&D team to develop handmade samples for design review. The acoustic specialist comes in after that to optimize the sound quality of the product and, finally, the team begins to stress test the product to confirm it is "exceptional sounding" and will "hold up well to the unique environments of our industry."
Linstol works with Meridian Audio and the Engineered by Meridian (EBM) division to drive improvement in audio performance. "By constantly challenging convention they help us enrich the customer's onboard experience," Russell says.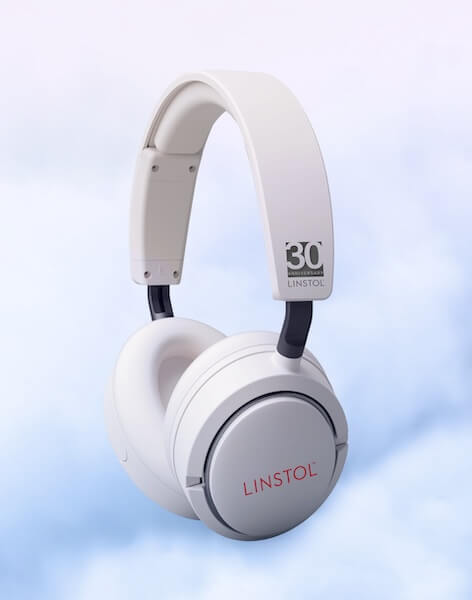 Linstol has also worked with Phitek/Amphenol to operate all Phitek headset related activities since April 2020.
Last year Linstol produced more than 200 million earbuds and headsets for airlines. The packaging includes "earth-friendly" paper products, wraps for Business Class and Economy Class headsets and multi-use solutions that encourage the passenger to reuse, Russell explains. This approach helps Linstol and its partners lessen plastic waste.
Working toward a "zero-landfill" goal is important to the company, Russell says. Collaborations with companies such as recently acquired MNH Sustainable Cabin Services help Linstol reach that goal. Linstol also recently introduced a relationship with The Plastic Bank that aims to incorporate recycled plastics captured from ocean-bound waste streams into new headsets.
For Russell, it has been exciting to see how the industry has shifted from prioritizing the lowest possible cost "to a willingness to invest funds in improved earbud/headset programs that allow for a minimal investment and yet reap huge rewards from a passenger perspective."
Looking ahead, Russell says he sees Bluetooth technology starting to take hold in the industry. Linstol is working with several airlines on products that incorporate it. In addition, Linstol R&D teams are looking at ways to improve the life cycle of products.
"This includes everything from ARINC standard pin designs to breakage analysis with our refurbishing partners that will help us better understand how to build stronger products," he says. "I'm excited about the future of Linstol and the airline industry."