Anuvu announces content partnership with Bear Grylls' BecomingX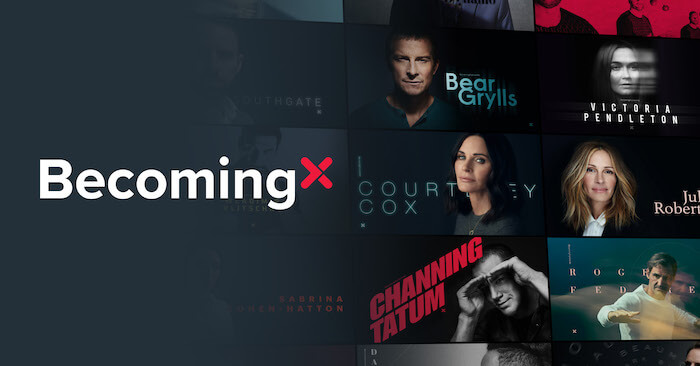 Anuvu has announced an exclusive content partnership with learning and development BecomingX. In its press release, Anuvu said the agreement brings all of BecomingX's films to Anuvu's airline and maritime clients. BecomingX was co-founded by survival expert and television personality, Bear Grylls.
BecomingX's film catalogue includes productions starring icons like Oscar winner Julia Roberts, the first African American female Fortune 500 CEO Ursula Burns and former president of South Africa and Nobel Peace Prize winner F.W. de Klerk.
Anuvu and BecomingX will contribute 20 percent of the sales revenue to the BecomingX Foundation, an independent education charity. The charity aims to deliver BecomingX's mission in underserved communities and lower-income countries.
"We are proud to support BecomingX's passion for inspiring the next generation, led by the legendary Bear Grylls, a common figure on our inflight screens," said Anuvu VP Content Licensing & Distribution, Simon Cuthbert. "We've seen a growing demand for inspiring, thought-provoking content while onboard and BecomingX's films are designed to engage both children and adults. Plus, an airline's inflight entertainment budget will now partly contribute to helping educate children around the world, which is an added bonus that we are proud to be part of."
Bear Grylls, Co-Founder of BecomingX also commented on the agreement, "Our partnership with Anuvu gives travelers access to our inspiring films, helping to demystify what it really takes to succeed and ultimately giving more people the confidence to follow their dreams."
"We're thankful to find a partner like Anuvu who understands our vision and supports BecomingX's social impact efforts," said Paul Gurney, Co-Founder and CEO of BecomingX. "We're grateful to all the incredible people that have shared their stories and advice for BecomingX, and we look forward to seeing our films on screens both in the air and at sea."
BecomingX films will be available to Anuvu customers from January 2024. The agreement marks the fifth exclusive brand partnership Anuvu's team has brought its customers this year.