Get reading with Adaptive Channel
This is a special feature from PAX Tech's November/December 2023 FTE APEX Asia Expo issue on page 38.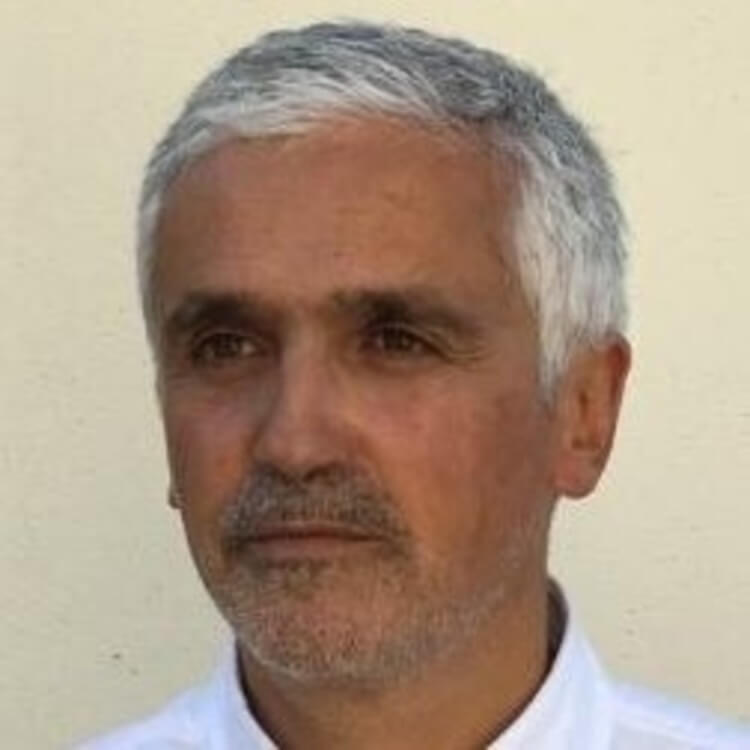 There was a time when the physical newsstand was an iconic image of many street scenes. Not anymore though, as consumers increasingly want content on the go, delivered via tablet or smartphone. Meeting this need is the digital newsstand which has gained traction across many verticals, including aviation.
A company well-placed to take advantage of this mobile landscape is Adaptive Channel.
Headquartered in Toulouse, France, the company serves more than 25 international airline clients—including six of the world's top ten airlines according to the 2023 Skytrax rankings.
Adaptive provides airlines with a sophisticated mobile inflight entertainment (IFE) solution called ACES, which delivers curated content in multiple languages, encompassing diverse, globally relevant media, along the entire passenger journey—before, during and after the flight.
ACES is designed to function either as a standalone IFE solution or a complement to a seatback or wireless IFE solution, for all types and sizes of airlines and for all types of routes. The solution offers airline passengers maximum flexibility and a large library of content (including digital media, such as newspapers and magazines), all of which can be viewed on any type of device. The solution can also be used to provide entertainment to guests in airport lounges.
As Laurent Safar, CEO tells PAX Tech, switching to digital press allows airlines to enjoy several benefits. These include reducing operational costs, as moving away from printed press reduces on-board weight which ultimately translates into less fuel consumption, less logistics and less cleaning. It is a move that can also reinforce an eco-friendly approach which fits into an airline's Corporate Social Responsibility as less fuel consumption means less CO2 emissions and zero paper.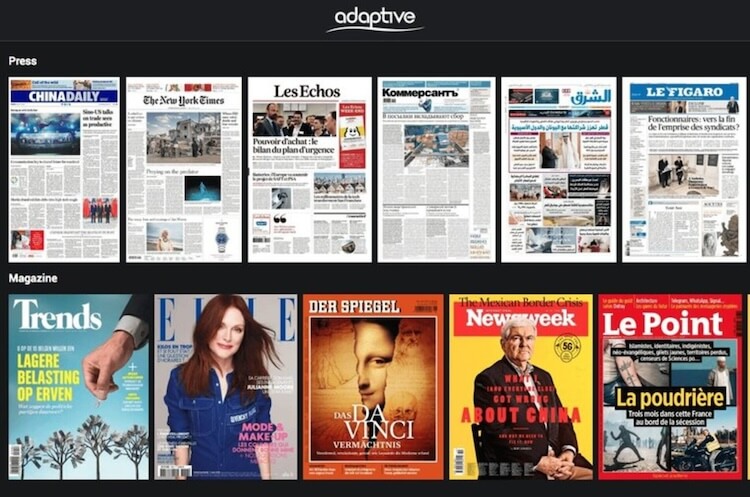 The passenger experience and Net Promoter Score can be improved, as opposed to print, digital press is always up to date, never runs out and offers a wide range of choice anywhere in the world. For the airline, it can generate business opportunities such as digitizing workflow or improving loyalty. Finally, it provides a variety of opportunities including the possibility to automate content moderation and to provide accessibility features such as Adaptive's Press-to-Podcast technology.
Showcased at this year's APEX EXPO in Long Beach, California, the solution uses AI to convert traditional press articles from newspapers and magazines into podcast-style audio content, the latter being a growing request from Adaptive's customers, Safar reveals.
The newspaper or magazine PDF is converted into XML, and then into audio using the latest AI based text-to-speech technology, explains Safar, in a process that takes a few minutes per media title. Almost all languages are supported.

"AI provides ways to improve the support and monitoring of deliveries of media content by detecting anomalies more quickly and more cost efficiently," says Safar.

For passengers with visual impairments, articles are delivered with immersive narration, infusing each reading with authentic accents, intonations and voice characteristics that harmonize with audience preferences. Customization options include the ability to select male or female voices.
"Our mission has always been to assist airlines in providing the best digital press experience and revolutionizing how people engage with press content. With this pioneering technology, we are taking a significant step forward in realizing that vision," concludes Safar.