Cyprus Airways selects AirFi's wireless IFE for growing fleet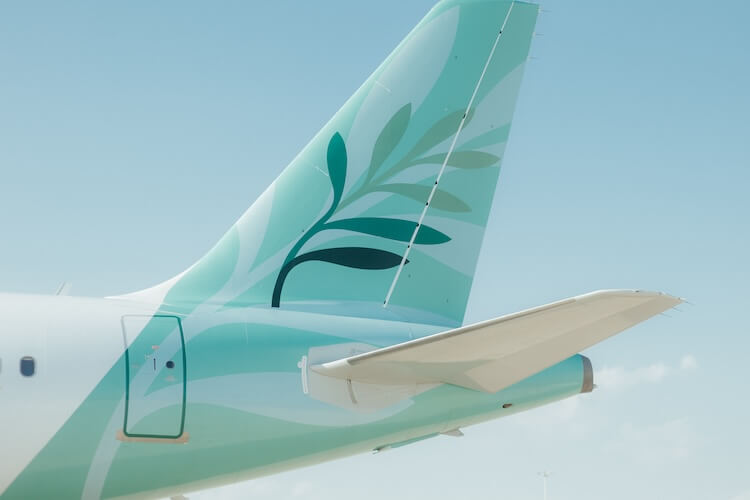 Cyprus Airways has selected AirFi as its wireless inflight entertainment provider across its fleet of Airbus jets.
The newly resurrected flag carrier of Cyprus is gearing up for both fleet and route expansions, with new aircraft on the horizon and a commitment to be a catalyst for tourism growth on the island. As part of its focus on innovation and customer service, the airline is installing AirFi's portable wireless streaming solutions onboard its fleet of two A320 and two A220 aircraft. It will also seek to outfit new aircraft that are added to the fleet with AirFi's products in the near-term.
Each aircraft will be equipped with two AirFi boxes, enabling passengers to access digital entertainment on their personal electronic devices including movies, TV games, music, a moving map, and destination-based video content. AirFi's streaming inflight entertainment solution is set to go live with Cyprus Airways in time for the holiday season.
During the second phase of the deployment, in-seat ordering will be enabled. AirFi's technology will seamlessly integrate with the mobile point-of-sale (mPOS) solution used by Cyprus Airways' crew to allow travellers to order items from the carrier's inflight menu using their mobile devices.
Commenting on the partnership, Job Heimerikx, AirFi's CEO, said, "We're honoured that the flag carrier of Cyprus has selected AirFi as a cornerstone in its plans to level-up the onboard experience. And personally, I'm delighted to be working with Cyprus Airways' CEO, Paul Sies, whose achievements I very much admire."
"With the addition of the A220, our products have now been deployed across every aircraft in the Airbus family. This proves that our offering is truly versatile, and the benefits that come with it are indiscriminate of the type of airline using them," Heimerikx continued.
Also commenting on the partnership, Paul Sies, Cyprus Airways' CEO said, "We are highly impressed by the range of functionality offered by AirFi's intuitive wireless inflight entertainment and in-seat ordering solutions. We needed something scalable to suit our ambitious growth plans and provide a hassle-free travel experience that serves all our guests needs. We're looking forward to having AirFi along the flight to the success of Cyprus Airways."