Accessibility built-in with Safran Passenger Innovations
This is a special feature from PAX Tech's November/December 2023 FTE APEX Asia Expo issue on page 36.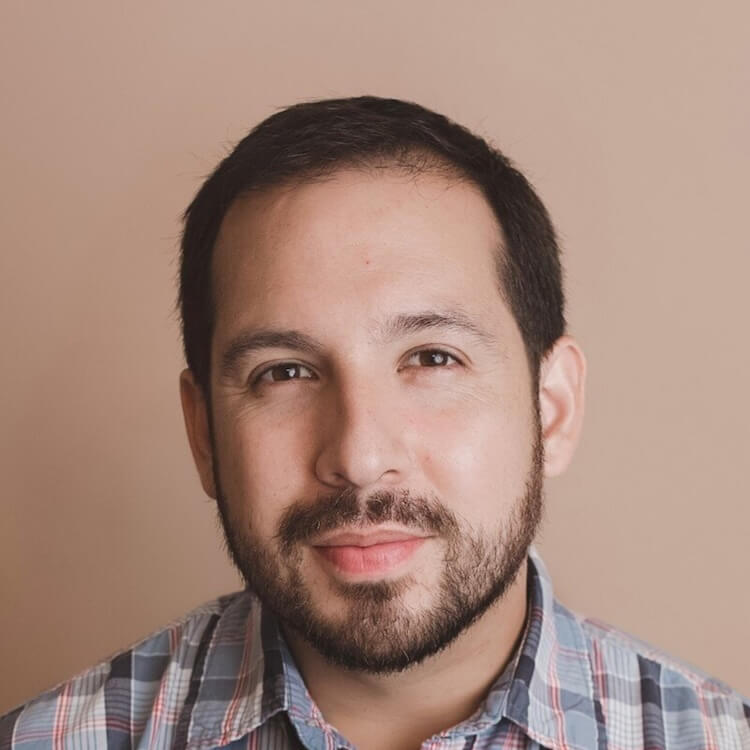 Air travel can be a stressful and overwhelming experience, but airlines and their suppliers are improving services to make the cabin as inclusive and immersive as possible.
One such example is Safran Passenger Innovations (SPI) which hopes to break down some of the barriers surrounding inflight entertainment.
During this year's Aircraft Interiors Expo (AIX) in Hamburg, the company gave the first glance of its RAVE OS Accessible Mode, which has been designed for passengers with vision, auditory and motor function difficulties. It also aims to make the IFE system easier to use for passengers in the neurodivergent community and those with cognitive disabilities.
Rather than add accessibility on top of an existing platform, as tends to be the norm, SPI took a different approach. Eduardo Duran, Safran Passenger Innovations' Director of Software Products, explains taking a blank sheet approach and "building it up from scratch," to cater to a wider variety of disabilities and create a much better approach to accessibility.
Instead of waiting for regulation to be thrust upon the industry, SPI got proactive, deciding to see how it could improve the IFE interaction — for all.
To effect this, the company did a lot of research, collaborating closely with its airline customers, and gaining access to dedicated specialists who participate in industry advocacy groups.
Passengers accessing the mode have a guided set-up, like opening a new phone. A series of questions personalizes for features they need without having to find them later, buried somewhere in a settings menu. Configurations include language selection, a screen reader that announces the selection through the passenger's headset, ideal for those with blindness or low vision, and filtering to show only content with audio descriptions.
Through research SPI found that passengers, especially in the neurodivergent space or with cognitive disabilities, have certain colors and theme choices that are more aligned to personal needs. The accessibility mode can alter the User Interface around those different color schemes when navigating through the static pages. This can be done depending upon personal preference: image based, or text based.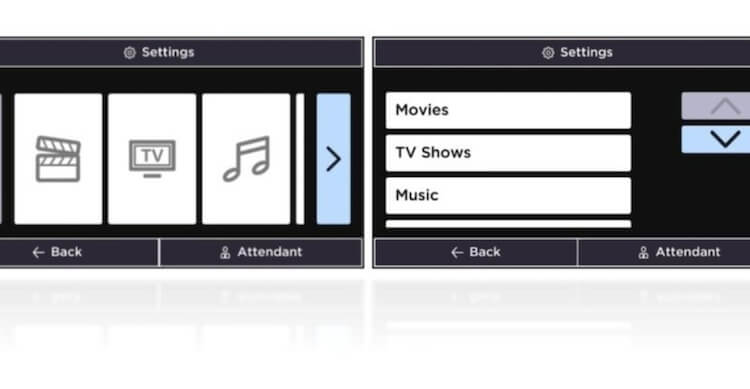 Once the passenger has configured the system, they can change their selections at any time via the settings menu.
Menus are presented as large buttons with either large high contrast text or icons, depending on passenger preference. Entertainment guide pages are presented using large icons with high contrast text with large touch areas with minimal steps to launch content. Critical functions for assistance, such as cabin attendant call and settings, are present on every screen in the same prominent location allowing passengers to call for assistance or change options easily.
As Duran says, SPI is rightly proud of the innovation. "It's been a discovery for us to go through all this research and engaging the communities is very rewarding. It's very emotional. We realized that this is not something that we want to take advantage of: We believe that what we're doing here is advancing the experience that a passenger with disabilities would have."
SPI has therefore made all the support, all the market research and all the designs that they have, open source. "We have no interest in excluding people, including our competitors," he says.