Korean Air selects Viasat for Airbus A321neo Fleet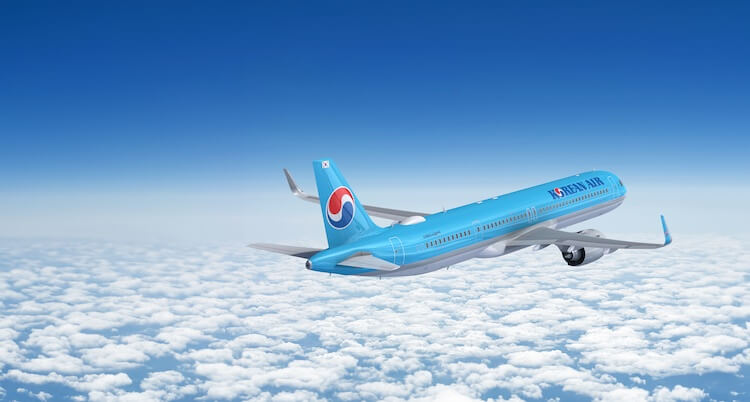 Korean Air has chosen Viasat as its inflight connectivity provider for its upcoming fleet of Airbus A321neo aircraft.
According to an August 29 release, the airline will receive 30 Airbus A321neos by 2027 as part of a fleet modernization plan. All delivered aircraft will be linefit with Viasat's connectivity solution.
"Today marks an important milestone for Korean Air, as we embark on our first inflight connectivity partnership," said Kenneth Chang, Korean Air's Executive Vice President and Chief Marketing Officer. "The new connectivity system will be a fundamental part of our digital strategy and customer experience going forward."

A recent Passenger Experience Survey cited in the release "found that 89 percent of Korean respondents would be more likely to rebook with an airline if quality inflight Wi-Fi was available — compared to 82 percent globally."
The high-speed inflight connectivity provided by Viasat will help meet passenger expectations "for staying connected, browsing the internet, enjoying social media, streaming video and audio, shopping online, catching up with work and more" the release states.
"Key to our ability to service Korean Air's new A321neo fleet is our robust satellite network, designed to deliver fast and reliable Wi-Fi for an exceptional passenger experience," said Jimmy Dodd, SVP & President, Global Enterprise & Mobility at Viasat.
"The selection was secured in partnership with hardware provider Safran Passenger Innovations (SPI) to develop the solution required by Korean Air. This included combining inflight connectivity (IFC) airtime and Safran's Inflight Entertainment and Connectivity (IFEC) hardware. This partnership will enable Korean Air to extend its digital passenger journey, providing opportunities for direct engagement with passengers as well as enhancing their inflight experience," the release notes.